The Best Time of Year to Prune Trees
A Reason for Every Season
Posted
February 22, 2018
---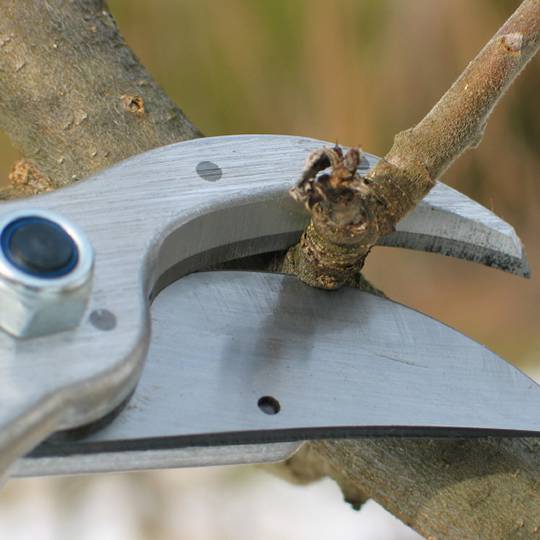 Everyone wants their trees to look their best, especially when it comes time for leaves and flowers to bloom. Depending on where you live and what tree you have, there's a best time of year to prune trees to help ensure a fruitful flowering season.
Winter: The Best Time of Year to Prune Most Trees
Many plants, especially deciduous trees and shrubs, are best pruned in late winter or early spring while they're still dormant. It's easy to see where you're pruning on bare trees. Plus, if you wait for after the heavy frost period, your plants are less likely to suffer cold damage where cut.
Spring: The Best Time of Year to Prune Trees that Bloom in Summer
Prune summer-blooming trees and shrubs in winter or early spring, before any new growth appears.
Summer: The Best Time of Year to Prune and Thin Flowering Trees
Prune any tree or shrub right after the flowers fade. The plant can then focus energy on more than just the fading flowers.
In regions with harsh winters, get a jump on pruning in late summer to encourage new growth establishment before the cold weather arrives.
When trees are thick with foliage, it's easier to see how much thinning is needed. Growth starts to slow down in late summer, so pruning is less likely to stimulate new growth.
Fall: The Best Time of Year to Prune Damaged Trees
After severe summer storms, prune any dead or damaged branches on trees in the fall. Be careful not to prune too close to the first frost, as this can damage trees at the cut point.
Pruning at the wrong time may not do too much damage to plants, but it can greatly affect that year's flowers or fruit. Timing varies depending on the particular plant's native climate—warmer climates have different pruning schedules than colder climates. If you have any questions about the best time to prune a particular plant, tree, or shrub, contact Cardinal Lawns for advice.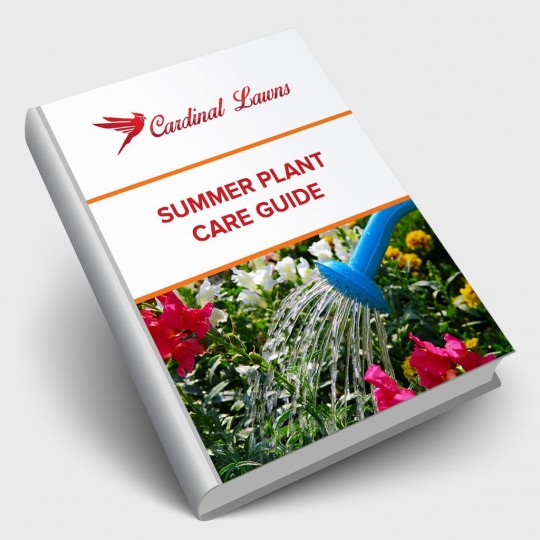 Download Your FREE Summer Plant Care Guide
Help your plants make it through a hot & dry summer looking like a million bucks with our summer plant watering and maintenance guide!