5 Tools for Pruning Trees and Shrubs
Pick the Right Tool for the Job
Posted
February 8, 2018
---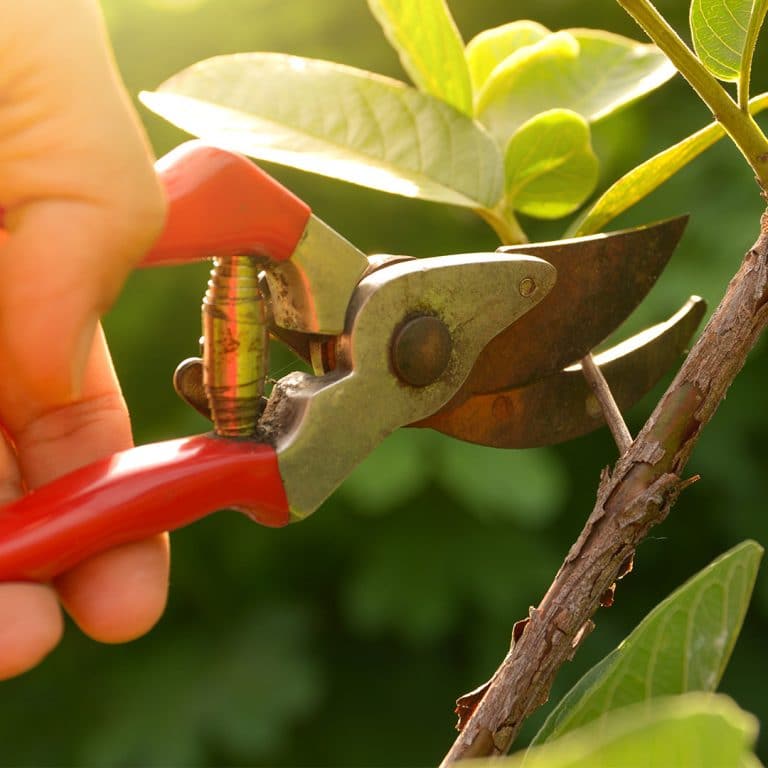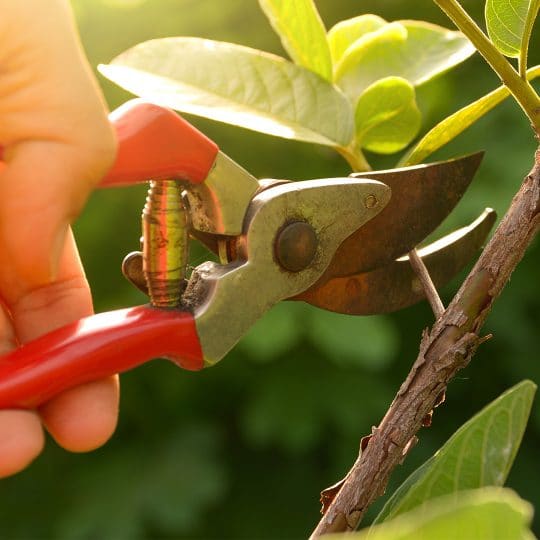 How and when you prune are both very important to plant health. The tools you use for pruning trees and shrubs are equally as important and can make your job even easier—or harder if it's not the right tool. Here are five must-have tools for optimal pruning.
Proper Tools for Pruning Trees and Shrubs
You need to be able to easily reach the branch and cleanly cut it to help prevent disease. Different tools have different pruning purposes. Make sure your tools are clean and sharp, and know how to use each of them properly.
Hand Shears: They look like scissors, and cut branches up to 1⁄4 inch in diameter. Hold shears to make sure they fit comfortably in your hand, then prune your plants with tight, close cuts.
Lopping Shears: The lighter the handle, the easier to use. Get an extendable handle to reach higher branches up to 1-1⁄2 inches in diameter.
Pruning Saws: Coarse teeth on this tool works best on branches more than 1-1⁄2 inches in diameter.
Pole Pruners: If there's a branch more than 1 inch thick out of arm's reach, reach for this tool that comes with a pruning shear head or saw that works with a rope action. Since it's a taller tool, most can disassemble for easy storage.
Hedge Shears: Shape up your shrubs with these overgrown scissors. The longer design of the shears and handle makes it simple to snip new growth across a wider shrub.
With the right tools and the needed know-how, pruning your plants will be faster and easier. Invest in the best for your landscape, and it will reward you with beautiful blooms.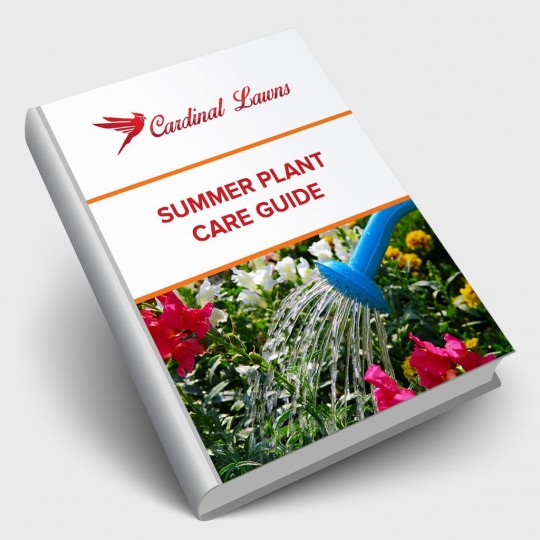 Download Your FREE Summer Plant Care Guide
Help your plants make it through a hot & dry summer looking like a million bucks with our summer plant watering and maintenance guide!