Mulching Tips
Pick a Good Mulch for Your Garden
Posted
February 15, 2018
---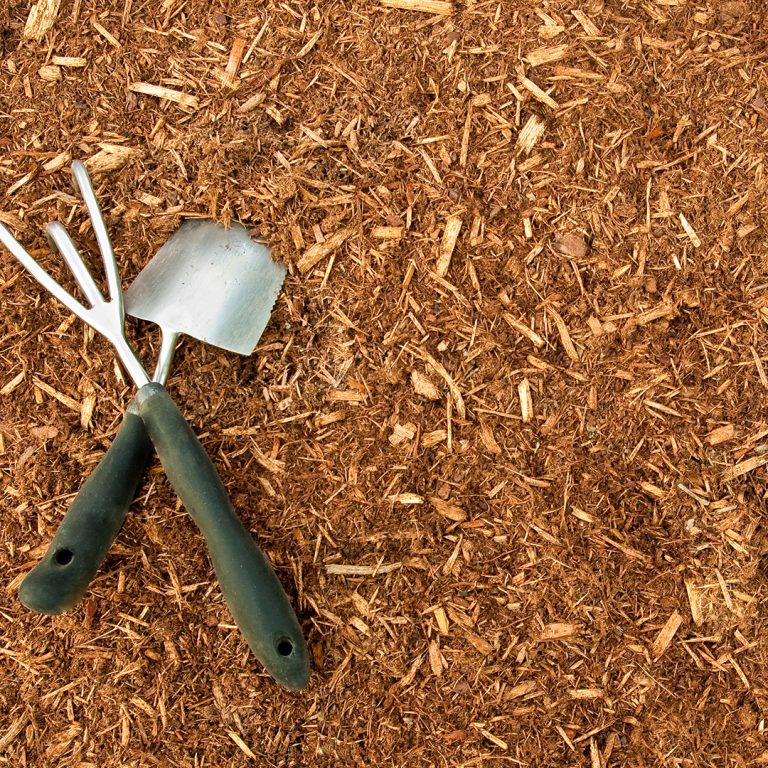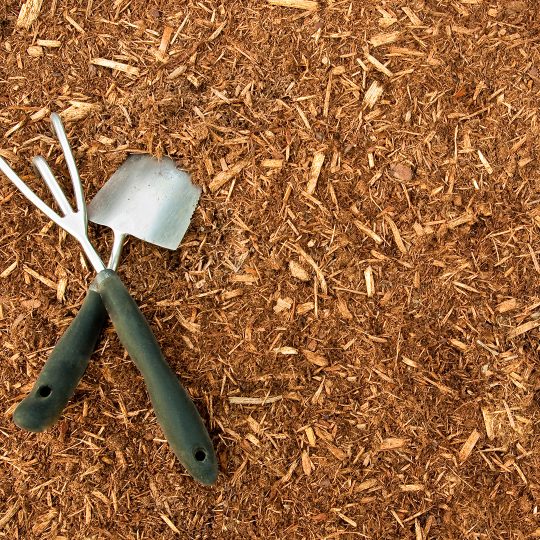 Mulch—a layer of material added to the soil surface—has many benefits to your garden, including conserving soil moisture, improving soil health, reducing weeds, and enhancing the visual appeal of the area. Here are some mulching tips to keep in mind for when it's time to layer up.
Pick a Good Mulch
The kind of mulch you use can differ by plant and soil type. Here are a few good options for mulching:
Bark. It stays loose and helps improve soil structure and drainage. The dark color makes a great background for plants. Bark is easy to find in lawn care stores, and usually come in a variety of sizes.
Cocoa Bark. Who wouldn't want a cocoa-covered garden? With a dark color and interesting scent, it mixes nicely into the soil, but it's more on the expensive side.
Soil Conditioner. It's usually what's left over from sorting bark mulch, and the small pieces make great top-dressing for beds or used in planting mixes.
Straw. Typically comes in bales of salt hay or pine needles, and more commonly used in the southern United States. Has a nice color and natural look.
Stone. More durable and long-lasting with less maintenance, stones are good for large commercial areas—like parking lot islands—or where mulch can easily be washed away by rain.
Natural Mulching Tips
While you can go and buy mulch from a garden store every year, it may be easier to take a more natural approach.
Use fallen leaves and other organic matter—like compost—in your garden. When plants shed their leaves, you can leave some there to help feed and protect your plants.
Other ground cover plants—like ivy—is great for when you want something that doesn't need replacing every season.
For more mulching tips and garden hacks, contact Cardinal Lawns, and start doing your part for your plant's health.
---
Special Offer for New Customers
Two Free Lawn Care Treatments
Hurry! Offer Expires December 15, 2023