Warm Winter Plant Protection
Helping Those that Wake Up Early
Posted
February 2, 2023
---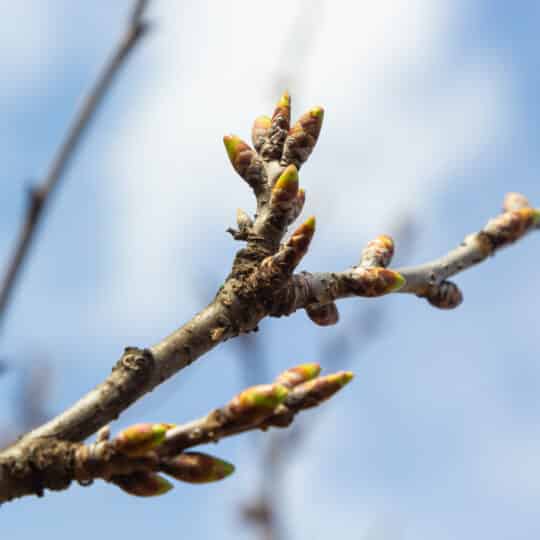 Sure, it's winter, but so far it has been unseasonably warm. The rise in temperature may have some people and plants confused. Where's the snow? Is it spring? If you start to see signs of breaks in dormancy, here are some warm winter plant protection tips.
Warm Winter Plant Protection
Since winter hasn't been feeling much like winter lately, your plants may start to think it's time to wake up. Some signs of breaking dormancy include:
Bud-swell. The buds on trees start to grow and turn green. You may also notice bulbs in the ground starting to sprout.
Bud-break. Buds open and new foliage appears.
All it takes is a cold snap to damage this new growth. Fluctuating temperatures between the warm afternoon and freezing evening can also cause damage. However, all is not lost. If these brand-new buds end up freezing, simply trim them back. The plant may not produce as many blooms or fruit during the growing season, but it will survive.
There is a way to help prevent damage. Cover any berry-bearing plant, shrub, or small tree with fabric sheets. It will help retain the heat as it rises from the ground and insulates the plants from the cold.
Winter Drought
Typically trees and plants that are dormant in the winter don't require regular watering. There's also usually enough rain or melting snow to help keep plants hydrated. But what happens when there's little to no precipitation?
If you provide your plants with enough water during the summer and fall, you should have nothing to worry about. If you applied moisture-retaining mulch to your garden beds, they should be good. If new trees received a thorough watering when they were planted, all is well. If you are still worrying because it's been a dry and relatively warm winter, go ahead and give your plant a drink in the morning to give it time to soak down into the roots. Make sure the soil is dry and the temperatures are well above freezing when you water.
Monitoring the Situation
It's always a good idea to keep an eye on how your plants look in any season, especially if there are extreme differences in weather. Drastic changes can lead to stunted growth and make your plant more susceptible to disease. Make sure to prune any signs of damage or decay. If you need another set of eyes on your plants, feel free to contact the specialists at Cardinal Lawns.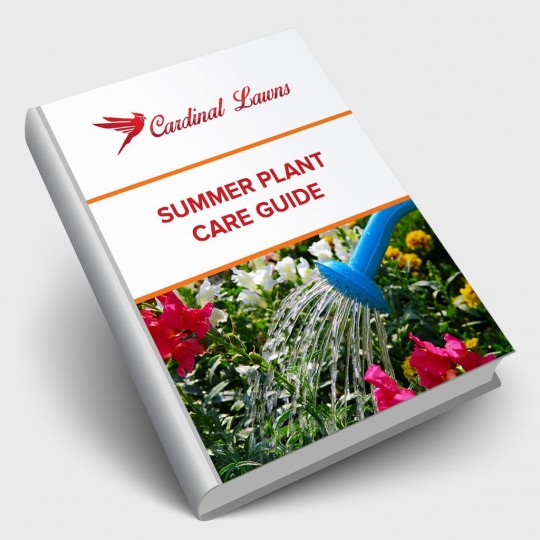 Download Your FREE Summer Plant Care Guide
Help your plants make it through a hot & dry summer looking like a million bucks with our summer plant watering and maintenance guide!