Tree Removal Options
Indoors & Out
Posted
January 5, 2023
---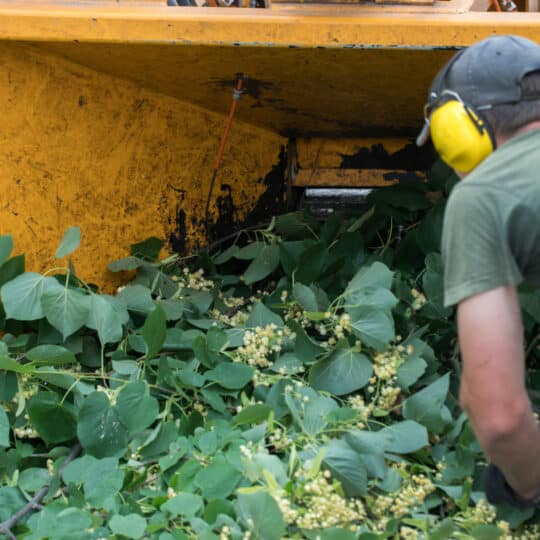 Now that the holidays are over, it's time to take down the tree—both inside and out. If you decorated a live tree indoors or you have a dead tree outdoors, now's the time to look into tree removal options.
Indoor Tree Removal Options
For those who opt to decorate a live tree every holiday, there are natural disposal options that are beneficial for the environment. Some of these options differ depending on where you live, so check with your local authorities for specifics. There may be a specific day for tree removal, recycling pick-up, or mulching events.
If one of the requirements for local pickup is to bag the tree, you can prepare for easy clean-up by placing a bag under a tree skirt. Then all you have to do is remove the decor, lift the bag over the tree, and take it off the stand with fewer needles to worry about.
Those who live in wooded areas may have the option to simply dump the tree and let nature take its course. The local animals could use it for a new home as it slowly decomposes back to the earth.
Another option is chipping the tree into mulch you can use in your compost, garden, and landscaping. If you don't own the right equipment, you could look into renting it from a lawn and garden store or hiring a professional to chip it for you.
There aren't as many natural options when getting rid of an artificial tree. However, there are still some centers that will take donations. It's always better for the environment to try and find a new use for an old tree instead of adding it to another landfill.
Outdoor Tree Removal
Speaking of old trees, if you're looking to get rid of one in your yard, winter is the best time to do so. This type of tree removal takes a lot more planning and consideration. It's also more expensive than simply chipping a Christmas tree. The following factors help in determining the cost of tree removal:
Location. A tree close to obstacles, such as utility lines and structures, takes more time and care to remove.
Size. A larger tree typically incurs more cost.
Equipment/Crew. Depending on the conditions, a specialized crew may need to climb the tree or use cranes during removal.
Risk. In addition to obstacles, an older tree that's hollow, dead, or diseased is more unpredictable and therefore riskier to remove.
Professional Removal
When considering tree removal, it's best to get estimates from several licensed companies. Be sure the company you're dealing with is insured. They should know about the type of tree and environment they're removing it from. Review a detailed report of their removal process, from the equipment they'll be using to what they include in the cleanup. Get these details in writing so you know what you're paying for. Still have your indoor tree lying around? Ask if they'll throw it through the chipper—two trees taken care of at once!
No matter what type of tree you're looking to get rid of, consider its purpose and health. If it's dead and dried up, it becomes a hazard indoors or out. Winter is the best time for tree removal since there are fewer leaves to deal with and your lawn and garden are also dormant.
If you're interested in more information about recycling your indoor tree, contact your local authorities. If it's an outdoor tree you need to be removed, contact Cardinal Lawns for a consultation.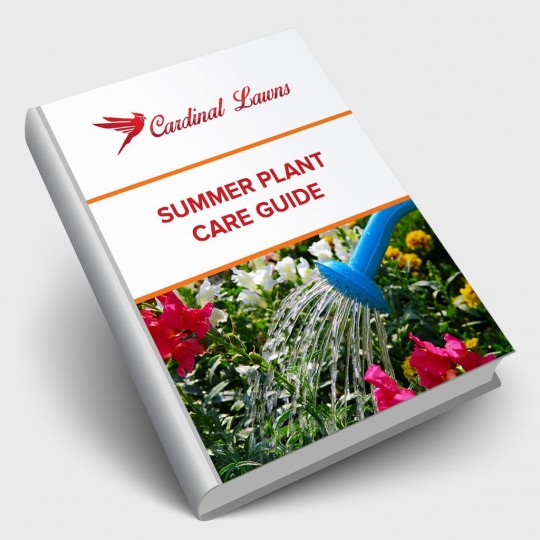 Download Your FREE Summer Plant Care Guide
Help your plants make it through a hot & dry summer looking like a million bucks with our summer plant watering and maintenance guide!