Pest Control Services
From Prevention to Extermination
Posted
December 22, 2022
---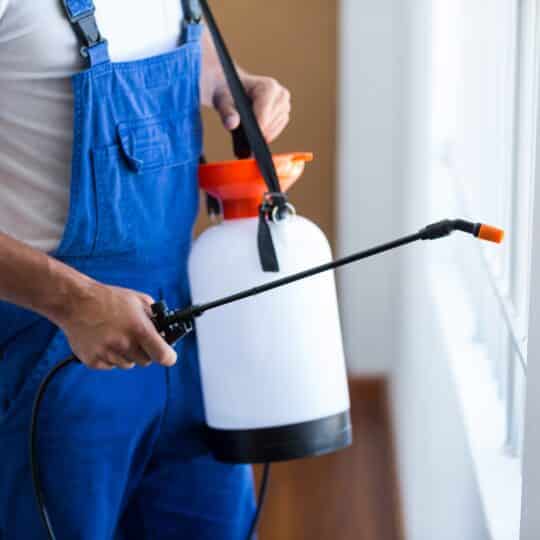 The holiday season is all about gatherings, food, and warm wishes. Do you know who also wants to get in on the festivities? Pests. All that warmth and food is a pest's dream come true. Add the fact that guests are coming in and out and possibly dropping crumbs is another ticket to pest paradise. Learn about the different types of pest control services to help ensure your holiday season is merrier and pest-free.
Pest Control Services
There are different levels of pest control to help you with a current problem or prevent one from happening in the first place. One of the best ways to deal with pests is to prevent them from even entering your home. If they do happen to come in, the type of pest will determine the type of pest removal process. Any existing or recurring pest problem may require repeat extermination measures.
Pest Prevention
Whether you've had a pest problem before or you're simply looking for ways to safeguard your home there are many different ways of helping to prevent a pest infestation. Some of these measures start outside where most of the pests will be coming from. Other steps focus on keeping a clean home and eliminating what pests are looking for. More extreme measures involve treating certain areas of your home with preventative pesticides and repellents. Here's how to help prevent pests from targeting your home.
Keep your lawn cut short and trees and shrubs properly pruned to eliminate hiding spots.
Seal any cracks and crevices in and around windows, doors, foundations, awnings, pipes, and wiring.
Store food off the floor and in properly sealed containers.
Clean up any spills or crumbs.
Repair any leaking pipes.
Regularly inspect attics, basements, garages, and crawl spaces you may not typically frequent.
Apply a preventative treatment to the perimeter of your home, including door frames, window sills, and foundations.
Pest Removal
Once pests have overcome any preventative measures and entered your home you'll want to deal with them as soon as possible. How you deal depends on the type of pest, but the overall process is the same. There are many different types of traps for pests as small as ants and as large as raccoons. While you may feel comfortable setting ant or mouse traps, you'll want to call a professional to help with the removal of any large pest. Some of these traps may not work as quickly as you'd like, so persistence and patience are key.
Pest Extermination Services
If traps aren't getting the job done, you may need to bring in the big guns. There are insecticide sprays for crawling pests and fumigation services for more volatile infestations. At this stage, it's best to call a professional extermination company that can better assess the situation and what level of pest removal is necessary.
No matter the type of pest problem or level of service needed, you can always feel comfortable calling the pest control specialists at Cardinal Lawns for a consultation. From prevention methods to reclaiming your home from infestation, there's a way to make this time of year more festive for you and less for pests.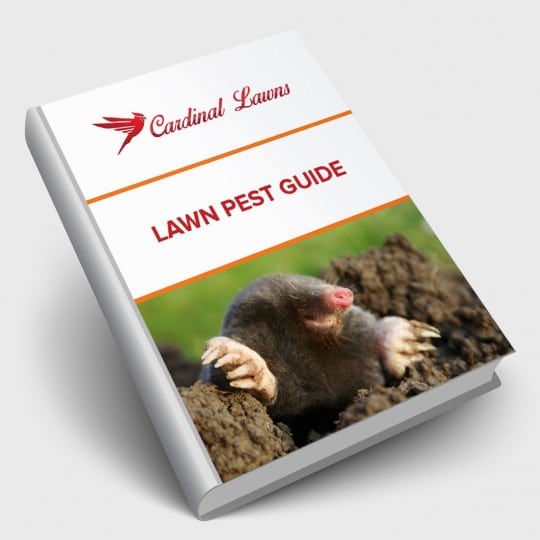 Download Your FREE Lawn Pest Guide
Pests become most prevalent during the heat and humidity of summer. Take some time to learn about the signs of infestations before any damage can be caused to your landscape. This handy guide will teach you how to spot common lawn pests and how to keep them from causing harm to you and your property.