Healthy Winter Lawn Tips
Steps Toward Seasonal Wellness
Posted
December 8, 2022
---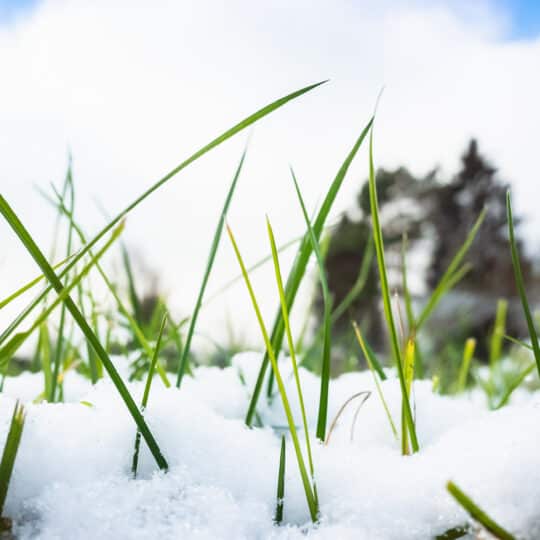 Health and wellness is a topic that should be top of mind throughout the year, but especially during the winter months. While this is true for those trying to get through cold and flu season, it's also important for all living things in and around your home, even your lawn. Here are some healthy winter lawn tips to help ensure it's strong enough to battle its version of cold season.
Healthy Winter Lawn Tips
Fall is a transitional time to help your lawn recoup from summer and prepare for winter. Certain tasks, like aeration and fertilizing, are important steps to revitalize your lawn and strengthen it before the first frost and snow.
Aeration opens up the channels for water, air, and nutrients to reach the roots. It decompresses compacted soil, helps improve drainage, and reduces thatch that could lead to lawn disease. It should be done early in the fall for the best results.
Once the channels are open, it's a great time to fertilize. Using a slow-release product helps sustain your lawn throughout the winter so it bounces back beautifully in the spring. Some products also act as lawn weed killers, giving your grass more opportunities to thrive. Fertilizer has a better chance of doing its job before the grass goes dormant.
Once frost starts to set in, the grass stops growing, and the ground starts to freeze, the window for completing these tasks closes. However, there are still things you can do—and shouldn't do—during the winter months.
It's Not Too Late
If you've already aerated and fertilized, or you've missed your window, there are still ways to help your lawn, starting with your lawn mower.
Since your grass doesn't grow much in the winter, you don't have to get the mower out again until spring. But you should still tuck it in properly. Take some time to inspect your mower, clean out the pathways, and sharpen the blades. Doing this work during the slow winter months will make you better prepared for breaking it back out again in the spring.
Sometimes the best way to help keep your lawn healthy in the winter is to leave it alone. Walking on frosted grass or frozen ground can lead to breaking the brittle blades. Make sure any leaves, tree debris, and furniture is removed from the lawn as well.
It's also never too late to plan for spring. Are there new flowers, trees, or shrubs you want to plant? You can start some seeds over the winter so they're ready to plant in the spring. You can also prune overgrown trees and shrubs in the winter. Making any major landscape changes? Plan it out now so you can hit the ground running once the ground defrosts.
For more tips on how to help keep your yard healthy this winter and throughout the year, contact lawn care experts at Cardinal Lawns today.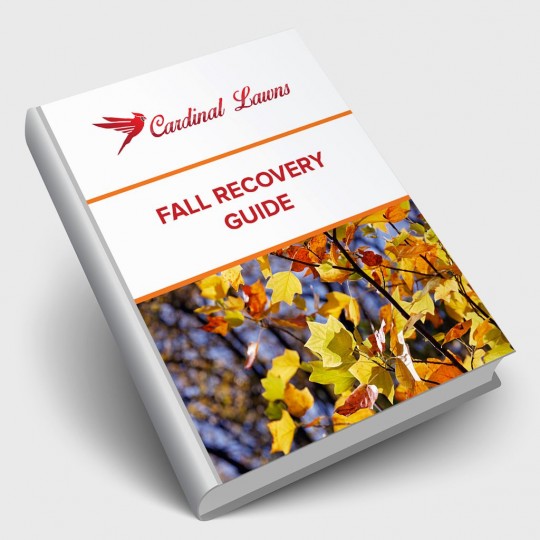 Download Your FREE Fall Recovery Guide
Summer's extreme conditions can take a toll on your grass and its health. Take some time to learn how to bring your lawn back to life. This handy guide teaches you what needs to be done for a full fall recovery.