Brown Spots Already?
What it Means When Your Grass Changes Color
Posted
December 1, 2022
---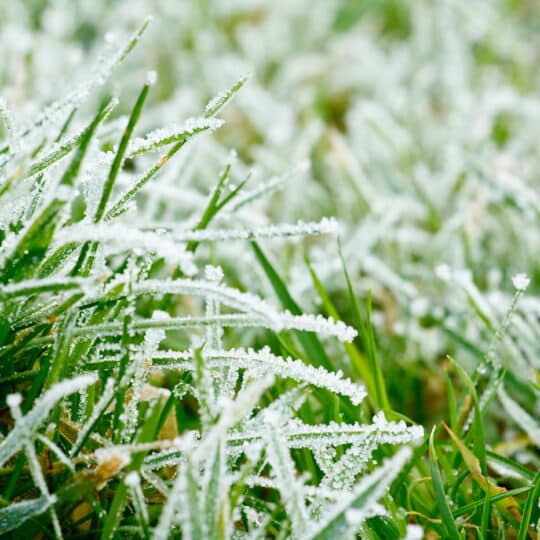 Now that it's closer to winter, you've probably already prepped your lawn by mowing low, aerating, and fertilizing. But what happens when you start to see brown spots already? Don't worry. Like leaves, grass also experiences some color changes this time of year. Here's what to watch for and what to do if you see winter grass brown spots.
Grass that Changes Color
Typically, warm-season grass like Bermuda, Centipede, and Zoysia turn a sandy tan color when they go dormant in late fall. No amount of lawn treatment will stop this from happening. The only way to keep your lawn from turning brown is to grow a different type of grass. However, it's likely the grass will bounce back in the spring, especially if you've properly prepped your lawn with a slow-release fertilizer and improved soil circulation.
Cool-season grasses may not grow much above the surface, but their roots are still working. These are the grasses that are likely to stay green in the winter but may experience some yellowing.
There is a chance that extreme temperatures, heavy foot traffic, and other factors may make dormant grass vulnerable and potentially result in further damage. But there are also some things you can do to prevent this from happening.
Preventing Winter Grass Brown Spots
While some grass will brown naturally, there are ways to help prevent grass from browning prematurely or doing further damage to dormant lawns.
Clear leaves and ornaments. Remove any large piles of leaves from your lawn or mulch them with your mower so the leaves don't suffocate the grass. Put away any lawn furniture or ornaments or they'll leave a similarly shaped spot on your grass.
Limit foot traffic. Try not to walk too much on your grass this winter. You'll start to see your regular path imprinted in your lawn since the grass won't bounce back as quickly. This is especially true for frost- and snow-covered lawns. The frozen blades are easily crushed.
Only cut when necessary. Since your grass isn't growing as much, you don't need to be mowing as much. Keep your lawn cut low so that long blades don't end up bending and breaking. If you need to cut, wait until the grass is dry.
Will Brown Grass Bounce Back?
A well-maintained lawn that's been properly aerated, watered, mowed, and fertilized will likely bounce back beautifully in the spring. There's no guarantee if the weather has been exceptionally cold and snowy. Just as there are ways to help your lawn recover from drought, it's possible to nurse a lawn back from a harsh winter.
If you're worried about your lawn now or the winter wreaks havoc, contact Cardinal Lawns for expert guidance in getting your lawn gorgeous again.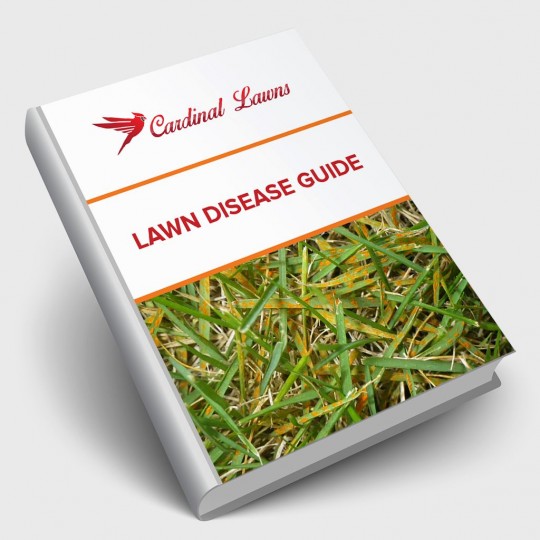 Download Your FREE Lawn Disease Guide
Even the most manicured landscapes are susceptible to lawn disease. Take some time to learn about identification and removal before one takes over your lawn. This handy guide teaches you how to spot common lawn diseases as well as how to properly treat them.