When to Overseed Your Lawn
Plus, What to do Before & After
Posted
April 7, 2022
---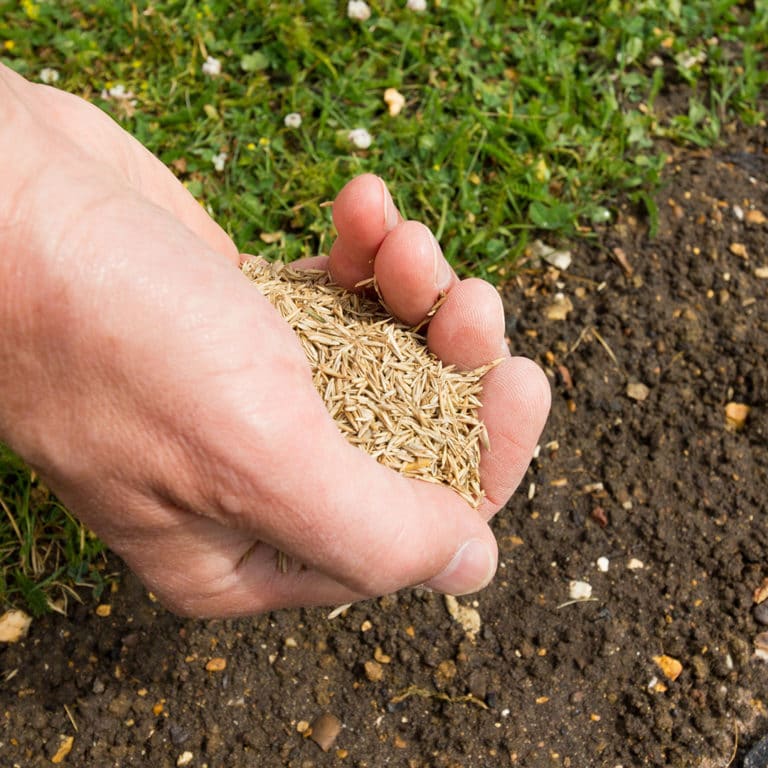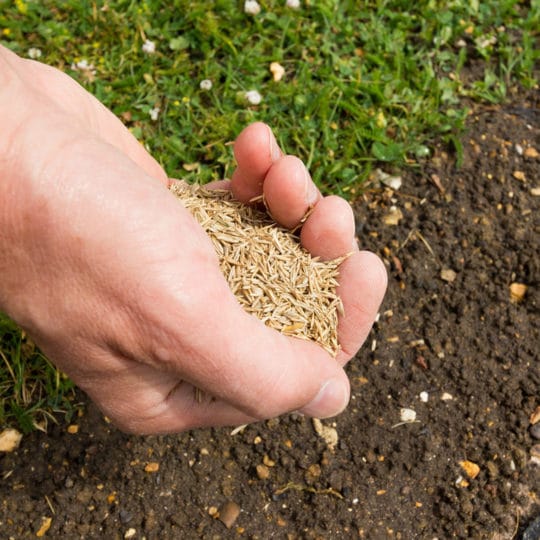 Even though your lawn is just starting to wake up from dormancy, a lot could have happened over the winter. If your lawn isn't bouncing back from the harsh winter temps, big changes like tree removal, or there are large bare spots for another reason, it may be time for action. Learn when to overseed your lawn and how it can help you enjoy lush, green grass this spring.
When to Overseed Your Lawn
There are many reasons your lawn may look tired. From weather to pests, it's not hard to damage your lawn. It's also not hard to fix it.
Overseeding means reseeding your lawn to restore its lushness. Whether you need to repair wear and tear, thicken thin areas, or regrow bare spots, laying down new seed can help—if it's the right seed at the right time.
Do you know what type of grass you have? Choosing the right seed is important since not all grasses are the same. Your local lawn care store should stock the type of seed that works best for your area. Now all you have to do is set it properly.
The best time to overseed is when daytime temperatures are warm and nights are cool. This helps encourage growth and not stress the seeds. Early fall is one of the best times to overseed, especially since your grass may need a boost after a rough summer. The soil is also at the right temperature to help seeds germinate faster.
However, spring is also a great time to help repair major winter damage. You just want to make sure you take the proper precautions and not seed while it's still super cold, before heavy rain, or while it's windy.
What to do Before & After Overseeding
You don't want all your efforts to go to waste. Seeds can take up to 21 days to germinate. This is why it's important to follow overseeding with the right maintenance practices.
Before: Fertilize. If you regularly fertilize your lawn, it should have enough nutrients to help the new seeds grow. If not, spread out the efforts and wait a week or two between aerating, fertilizing, and seeding. You don't want to apply too much fertilizer after overseeding since this can cause competition with existing grass.
After: Keep your lawn moist. If you're overseeding in the spring, any rain can help with this, but if you're overseeding in the fall you may need to set out a sprinkler or look into irrigation systems.
Any time: Call a pro. There's a lot to know about the proper way to maintain your lawn. Contact Cardinal Lawns to help sort out a plan this season to help get your lawn back to the greenest it can be.
---
Special Offer for New Customers
Two Free Lawn Care Treatments
Hurry! Offer Expires January 31, 2023