Should We Be Aerating Lawns in Winter?
And Other Things to Avoid
Posted
January 27, 2022
---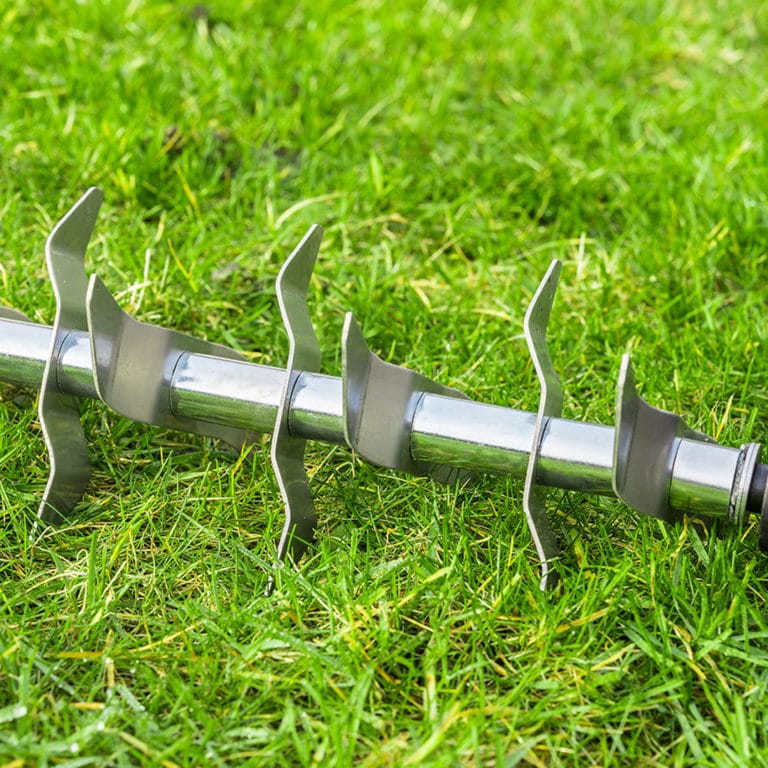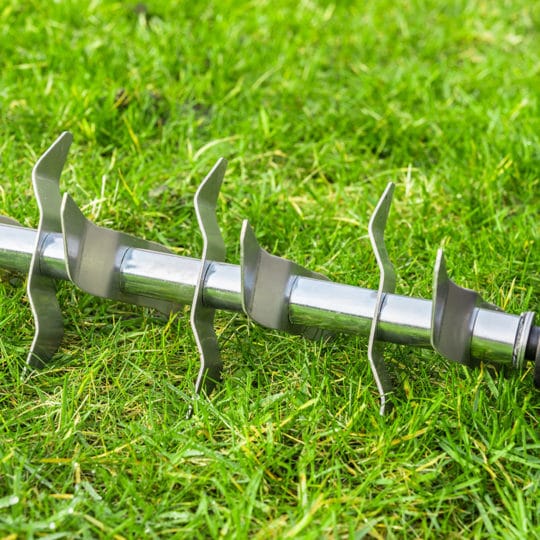 Even though many lawns go dormant in the winter, there are still ways of maintaining it so it bounces back beautifully in the spring. Sometimes this maintenance includes specific things NOT to do. Should we be aerating lawns in winter? No. Find out what else you can skip this season and how to plan for the next.
Skip Aerating Lawns in Winter
If your grass has gone dormant, it may not look the best right now. Depending on where you live, you may not even see your grass under a blanket of snow. Seeing what was once lush and green turn patchy and brown may motivate you to do something about it. However, there are some lawn care practices you can skip until spring.
Aerating. The process of punching tiny holes in your grass to improve air circulation, drainage, and compaction is a great idea—in the spring and fall. Aeration is not an easy process, so it's best to take it on when your grass will benefit the most from it. In the winter, the ground is hard and the grass is dormant. So not only is it harder to aerate, the grass isn't even actively growing so it can't recover quickly. Aerating in the spring helps grass thrive before summer, and fall aeration helps prepare your lawn for the harsh winter so it bounces back in spring.
Mowing. If your grass isn't growing, you don't need to be mowing. Make your last mow in late fall before the first frost. Leave it a little long to help survive the winter. Once the weather warms back up and you notice the grass is growing again, get the mower out again.
Seeding. One of the best times to reseed your lawn is right after aeration. Fill those new holes with grass seed to help refresh your lawn and fill in bare spots. Of course, if you're not aerating until spring or fall, you don't need to seed until then either. Plus, it's a waste to reseed any area of grass when the grass isn't even growing yet.
Fertilizing. Since the ground is hard and the grass isn't actively growing, fertilizing is also a wasted practice in the winter. In fact, if the nutrients aren't absorbed into the ground properly, they could wash away and contaminate fresh water in the area. Fertilizing is another practice to save until after aeration and seeding.
Planning for Spring
Just because you're not actually aerating, mowing, seeding, or fertilizing yet, doesn't mean you can't prepare for it.
Start to plan for when you'll aerate your lawn and decide which method and tools you'll need.
Make sure all of your lawn and garden tools are ready for the spring.
Clean and sharpen blades on your pruning shears and lawnmower.
Mark your calendar for when you need to seed and fertilize after aerating.
For help with planning, pruning, and any of the processes mentioned to prepare your lawn for spring, contact the specialists at Cardinal Lawns. There may not be a lot of work to focus on now, so enjoy this break before your lawn's awake!
---
Special Offer for New Customers
Two Free Lawn Care Treatments
Hurry! Offer Expires June 15, 2023