Battling Fall Lawn Weeds
Treat Now. Enjoy Later.
Posted
October 14, 2021
---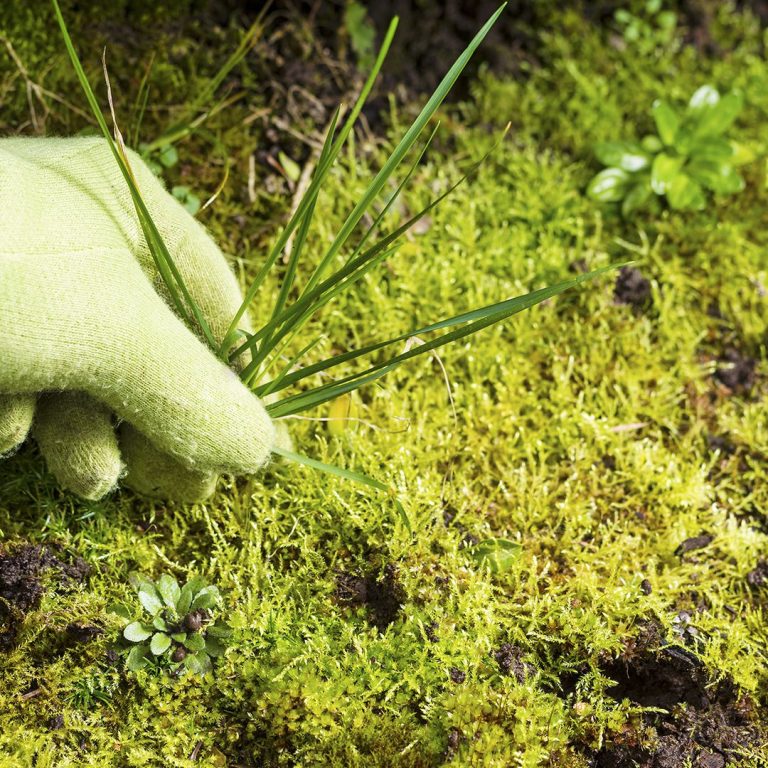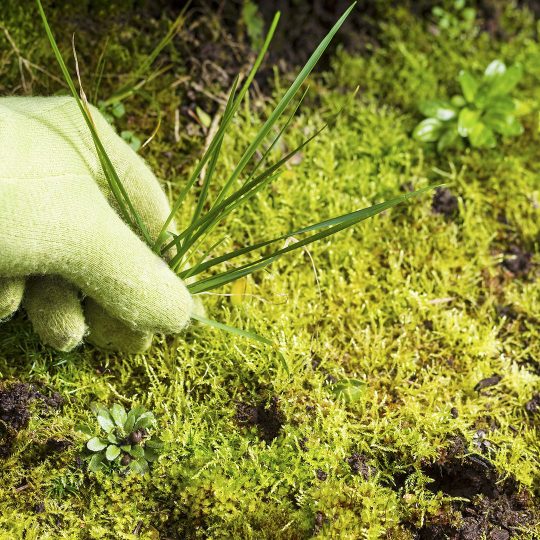 Even as the weather turns colder, leaves start to fall, and the grass gets ready for the dormant season, you could still be battling fall lawn weeds. Fall is the time you also want to treat your lawn so that weeds don't take over again in the spring. Learn more about treating both annual and perennial weeds this season.
Battling Fall Lawn Weeds
Do you think you've had a problem with weeds all spring and summer? Well, the battle still rages on. Some annual weeds—like henbit, bluegrass, and chickweed—love the fall. They germinate this time of year and even grow through warmer winter weather and into the spring. Treating your lawn now not only targets these seasonal weeds, but also helps eliminate weeds, like dandelions, that are usually the first to arrive after winter's wrath.
Now is also the time to help control perennial weeds that come back every year. Plants are starting to store food for winter in their roots. If you treat the weed now, the plant takes the herbicide in—thinking it's food—and stores that in the roots too. Only this time, instead of building nutrients, the chemicals kill the weed at the source.
Timing for Treatment
Since weeds are still actively growing and germinating this time of year, you want to use a product that contains both pre- and post-emergent herbicides. These products target weeds at every life cycle stage. However, some of these products are not available year-round. If you know you'll be dealing with a certain weed, it's best to get the right treatment when it's available and use it in the fall and/or spring depending on when you've seen these weeds pop up the most.
Like any weed treatment application, timing depends on the type of weed and climate. Herbicides are more effective before the cold weather completely sets in. To get the most accurate timing and application methods, read the instructions on the different products available, or contact a local lawn care specialist like Cardinal Lawns for assistance.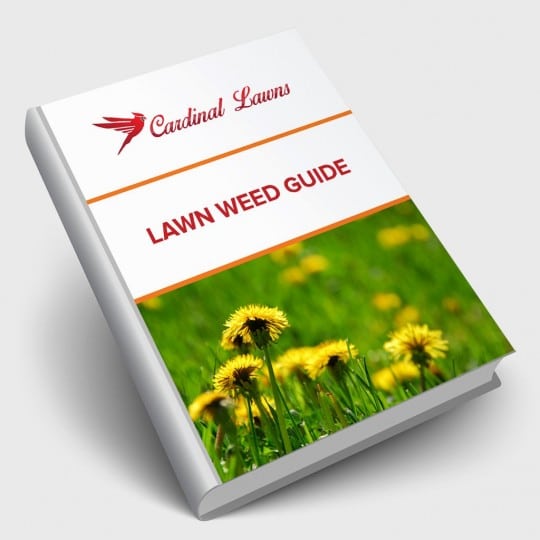 Download Your FREE Lawn Weed Guide
Before weeds take over your yard this season, learn to identify and prevent them in the first place. Keep your lawn looking great all year!