5 Keys to Winter Pest Protection
And a Healthier Spring Lawn
Posted
December 17, 2020
---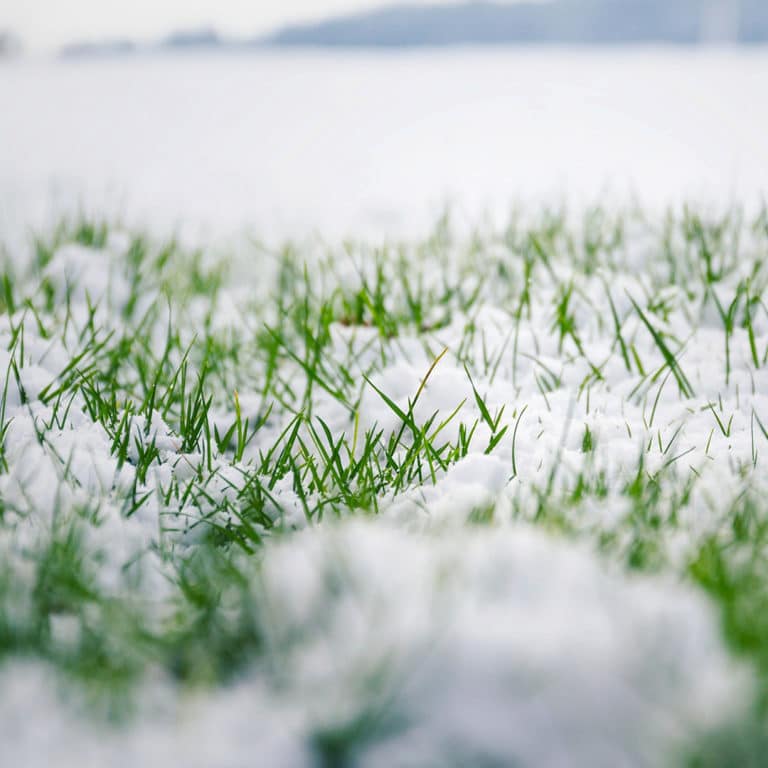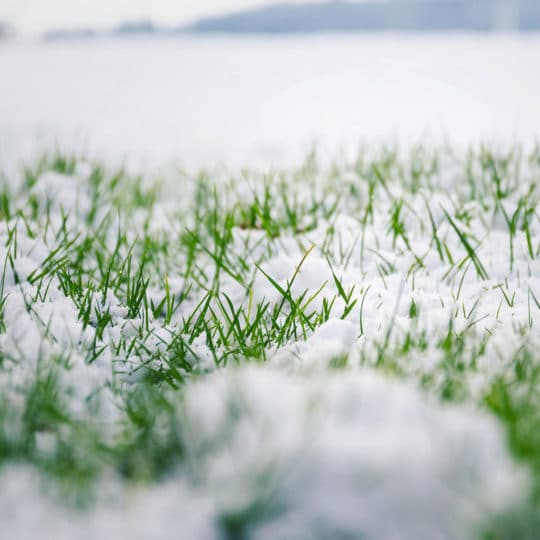 Did you know that one of the keys to a healthy spring lawn is to keep it pest-free now? Even though you may not be fully enjoying your grass this season, it doesn't mean others aren't. So here are five keys to winter pest protection.
Winter Pest Protection
A healthy lawn is a happy lawn any time of year. There's still some maintenance to be done when you're not out and about in the yard as much now. Keep these following tips in mind:
Clear the clutter. Put away the lawn furniture, decor, toys, and other items that could become a warm and safe hiding place for pests looking for shelter. Anything left on your lawn can also kill the grass underneath it. So unless you're looking to admire patchy grass in spring, clean everything up now.
Remove thatch. Mow or rake up any tangled grass, stems, and roots from the surface of your soil. Thatch blocks nutrients from getting to the roots, and they're going to need as much as possible this time of year.
Fertilize. Some prepare for a big race with carbs. You want to prepare your grass for a harsh season with nutrients. Fertilize by the early winter before the temperature drops too low. If you miss this step, it still can be revived in the spring with extra care.
Control weeds. Late season weeds are real and can be a real pain when you're trying to keep pests from hiding in your yard. Use whatever weed control product works for the type of weed you're dealing with.
Beware of water. Pests love damp areas and standing water, but your lawn doesn't. Be sure your grass is getting the hydration it needs, but that it's draining and drying properly.
Pests, Meet the Pros
If you were hoping to take this season off of lawn duties, you could certainly leave the maintenance to the professionals. Every lawn will have its own needs. A pro will know what these needs are and how to best deter pests from moving in. Contact Cardinal Lawns to learn more lawn tips to keep it pest-free this winter.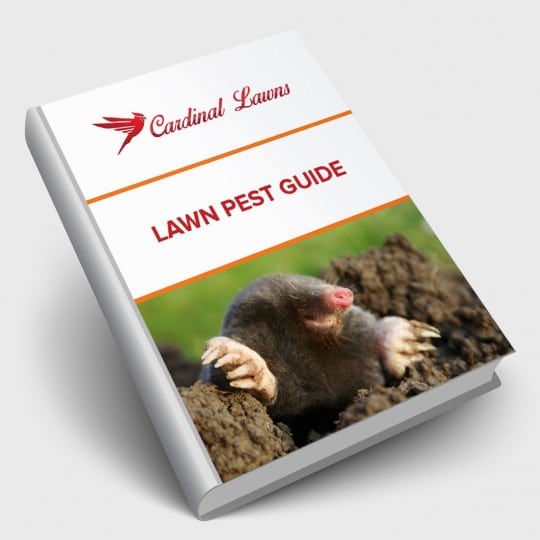 Download Your FREE Lawn Pest Guide
Pests become most prevalent during the heat and humidity of summer. Take some time to learn about the signs of infestations before any damage can be caused to your landscape. This handy guide will teach you how to spot common lawn pests and how to keep them from causing harm to you and your property.