When to Stop Mowing the Lawn
And Other Fall Lawn Maintenance Tips
Posted
September 10, 2020
---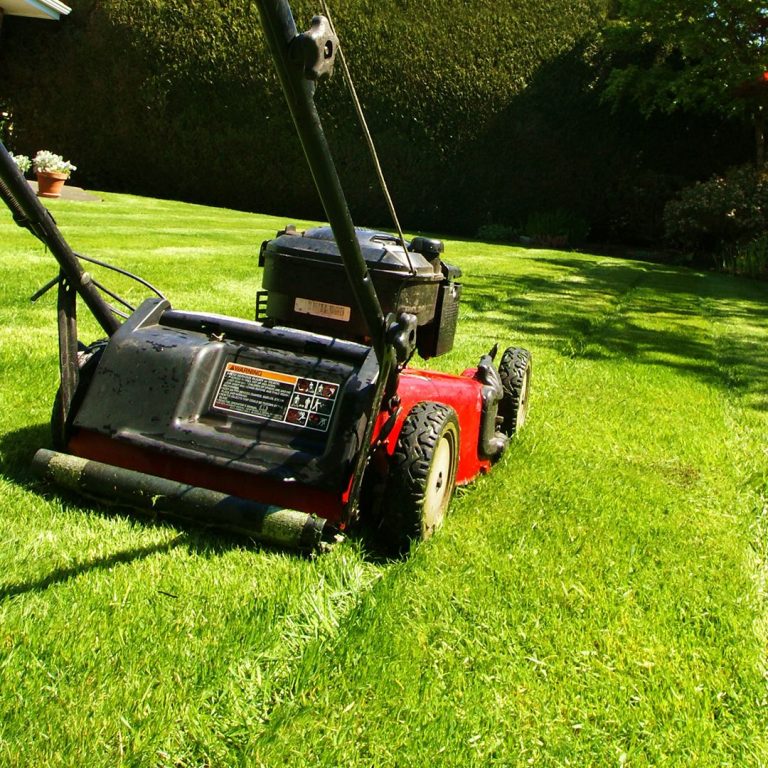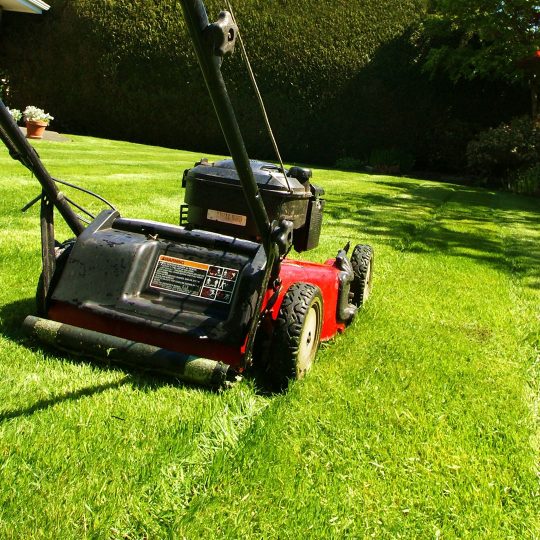 After spending all summer cutting the grass, you may be ready to call it quits, but is your yard really ready? Here are some reasons why it's not time to stop mowing the lawn just yet.
Fall Lawn Maintenance
When it comes to fall yard maintenance, it's usually the amount of accumulating leaves that first springs to mind. While it's an added step to this season's chores, it's not the only one needed. Even if you don't rake up all the leaves and dispose of them, you need to make them easier to break down. A thick carpet of leaves along the lawn and flower beds may lead to pest and plant problems. One of the easiest ways to deal with yard leaves is to mulch them with the mower.
That's right, don't put it away for the season yet. Your grass may be growing slower and transitioning into a dormant phase, but you should pass over the layer of lawn leaves with a lawnmower to chop them into mulch-sized pieces. When the grass is shorter, leaves are less likely to get stuck in the lawn and weigh it down with wet clumps.
Like grass clippings, leaves are organic matter that helps to give back to the soil they started from. Even when the grass is dormant, you can use the mower to mulch large sections of leaves up until December. Mow until about 90 percent of the leaves are gone. You don't want snow falling on the piles and adding additional weight and moisture. This almost guarantees snow mold and other fungi.
When to Stop Mowing the Lawn
The short answer: when the grass stops growing. When it gets cold enough, the grass goes dormant. Cool-season turf grows quickly in fall. Cool air and rains refresh the grass and give your yard its second wind. It's the warm-season turf that goes dormant faster after the first frost.
If you find you only need to mow every two weeks to once a month, it's almost time to stop. Make sure to never cut the grass when it's covered in frost. Just like dew or rain, wet grass is easily broken and the person mowing is more at risk for slips.
During your last cut of the season, leave your grass as short as possible—at about two inches high. This helps prepare your lawn for winter without the worry of disease or pest infestation. Short grass also bounces back quicker come spring.
While the end of mowing this season may be in sight, make sure you stop only when your grass is ready. You'll be rewarded with a healthy lawn for the long haul.
---
Special Offer for New Customers
Two Free Lawn Care Treatments
Hurry! Offer Expires September 30, 2023