Fall Weed Control
Tis the Season for Pre-emergent Herbicides
Posted
September 17, 2020
---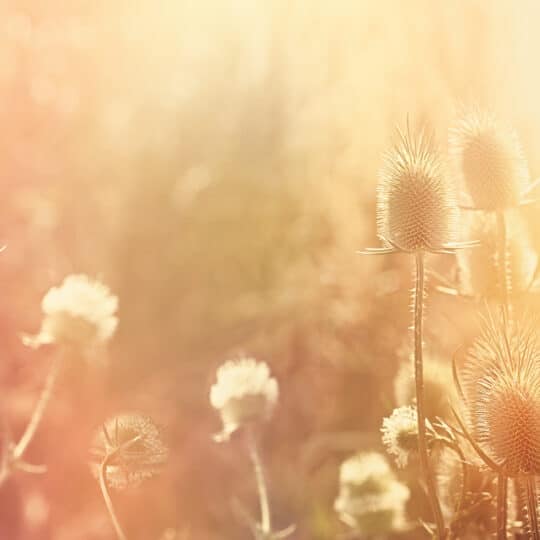 You've spent all summer mowing, and now that the grass is growing a little slower you may think your yard work is done. Think again! It's the perfect time to prepare your lawn for what's to come: harsh winter weather and spring weeds. Fall weed control involves killing weeds before they even get a chance to grow by applying a pre-emergent herbicide.
Fall Weed Control
The harsh summer heat is gone. The ground hasn't frozen over yet. It's the perfect time for pre-emergents. Prepare your yard to fight weeds like clover that germinate in the winter and sprout in spring. Pre-emergent products help form a protective layer to stop weed seeds from breaking the soil surface. Apply it to your lawn before you notice any weeds. If the weeds are already there, you need a post-emergent herbicide.
Since pre-emergent herbicides help prevent weeds, it saves you time and money trying to fight what springs up. These products are especially helpful with weeds you've had to deal with in the past. You can apply in the fall to get a jump start on weed prevention, and then again in the spring to tackle any new weed seed that may have traveled with the winter winds and weather.
Types of Pre-emergent Herbicides
There are many different pre-emergent products on the market. Whether you want to spray on the liquid form or spread the granular form across your yard, it's up to you and your grass. That's right, the best product depends on turf type and the weeds present.
The product itself usually lists the type of grasses and weeds it treats. Make sure you follow all instructions carefully, as some products are not meant for all grass. If you don't know the type of grass you have, lawn care professionals can help you determine the best product to use. There are selective pre-emergent herbicides used to control a broader spectrum of weeds. This would be a better choice for more general use.
When to Apply Pre-Emergent Weed Control
Fall and spring are ideal pre-emergent seasons. For fall, focus on when the soil is below 70-degrees—usually around September through November. During application, the air temperature should be cooler as well, at least under 85-degrees. When it's warmer the soil is less likely to absorb the product, making weed control less effective. Reapply pre-emergent products again between February and March before the weather warms too much.
For more information on the best methods of fall weed control, contact Cardinal Lawns. We can help you determine which products will be most effective in your lawn.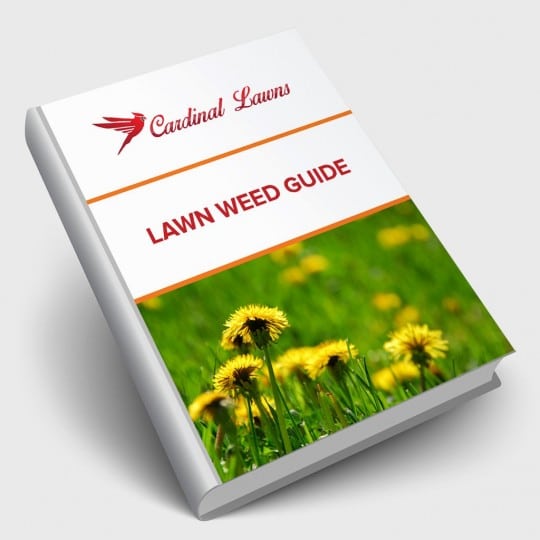 Download Your FREE Lawn Weed Guide
Before weeds take over your yard this season, learn to identify and prevent them in the first place. Keep your lawn looking great all year!