Tree Wrapping
A Winter Gift for Trees
Posted
January 6, 2022
---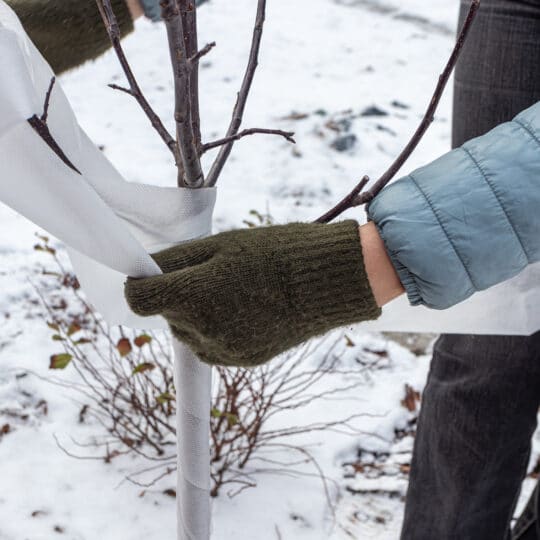 Now that the holidays are over you may think the time for wrapping has passed. Not so fast. When done correctly, wrapping trees can help protect vulnerable plants from the harsh winter weather. Learn more about the process and which trees are more susceptible.
What's Tree Wrapping?
Have you recently planted a tree? Do you know if the established trees in your yard have thin bark? If so, they may benefit from being wrapped this winter. Tree wrapping is one of the most effective ways to help protect vulnerable trees from harsh winter conditions. However, it must be done correctly, or else you could do more damage to the tree.
Tree wraps are long, thin strips of certain fabric, paper, or burlap wrapped around a tree's trunk for an added layer of protection from:
Extreme temperature changes.
Sunscald, cracking, and discoloration, especially when light reflects off the snow.
Hungry deer, rabbits, rodents, and other animals.
Young, newly planted trees and trees with thin bark—like maple, willow, and crabapple—are more likely to need reinforcing. The type of material you use depends on the type of tree being wrapped and why wrapping is needed.
Material for Wrapping Trees
Tree wraps are usually available in rolls up to six inches wide and 300 feet long. It comes in a few different materials, including:
Polypropylene. This breathable fabric is water-resistant and naturally breaks down over time. The stretch allows it to snugly contour around the trunk without being too constrictive.
Paper. This neutral-colored, biodegradable fabric is designed with a water-resistant wax layer. Its crepe design offers stretch and breathability.
Burlap. More effective for trees that require more air circulation and less heat regulation. This breathable fabric comes in precut rolls or sacks.
To wrap a tree, start at the base of the trunk and continue upward, overlapping the wrap until you reach the first branch. Cut the wrap and secure it with a piece of strong tape. Try not to secure anything too tightly, as this is likely to cause girdling.
Even though many of these materials are breathable and break down easily, it's not always a good idea to keep the trunks wrapped year-round. Wraps should be applied in the late fall and removed in early spring so that excess moisture doesn't build up and cause the bark to rot.
If you still need to protect your trees from wildlife and other factors—like mowers or gardening tools—consider replacing the wrap with wire fencing or rigid guards around the trunk. If you still have questions about the proper way to wrap a tree, contact the experts at Cardinal Lawns.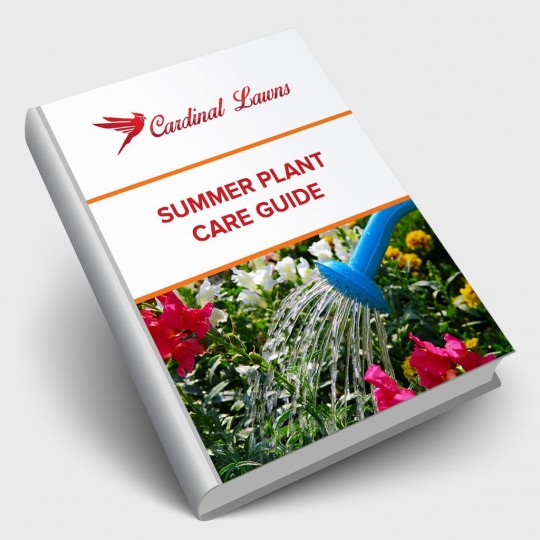 Download Your FREE Summer Plant Care Guide
Help your plants make it through a hot & dry summer looking like a million bucks with our summer plant watering and maintenance guide!