Making a Plan for Mowing Your Lawn
What to Know Before You Mow
Posted
March 18, 2021
---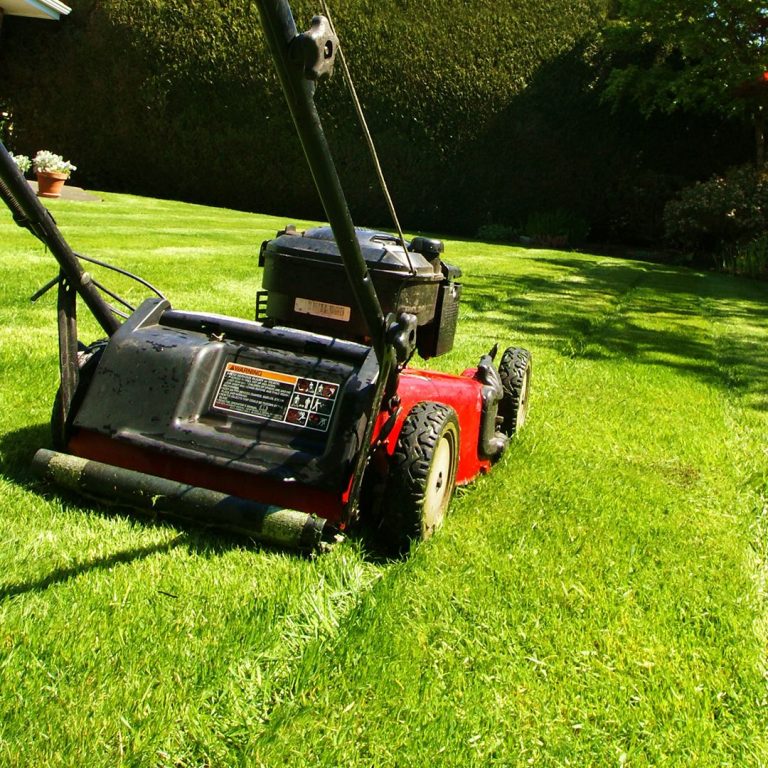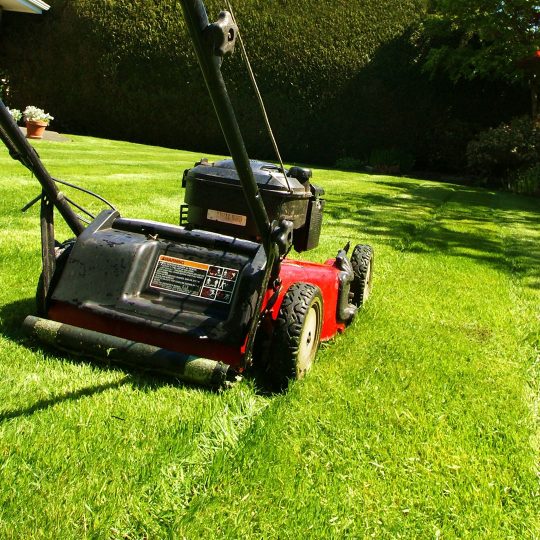 You may be ready for spring, but is your lawn? Longer days and warmer weather mean it's almost time to break out the lawnmower! Make a plan for mowing your lawn and keep the following tips in mind.
What to Know Before You Mow
Mowing your lawn not only makes it look good, but it motivates the grass to grow. Even though it seems easy enough to push or ride a mower across your yard, there's a right and wrong way to go about it. Even if it's not time to mow your grass yet, it's always a good time to make a plan.
Take stock in the tools you have before you set out across your yard. Make sure your mower has enough fuel to do the job and that the blades are sharp so you don't tear your grass. Using a dull mower blade over and over can weaken your grass over time, making it more susceptible to disease, pests, and other stresses.
Check your grass height. You only want to mow it when it's at the right height. This height depends on the type of grass you have. From Bermuda grass to fescue, the right mow height varies between one and three inches tall. If you don't know what type of grass you have, research the common grasses in your ZIP code or contact a local lawn and garden shop to investigate.
Be aware of your lawn shape. If you're mowing on a slope, move side to side across the slope instead of up and down it when slipping is more likely.
Protect yourself from flying debris by wearing sunglasses, a hat, long pants, and closed-toe shoes.
Check the weather. When you think you're ready to mow, make sure it's a dry day—or better yet, an early evening. You don't want to mow in the middle of the day when higher temps can stress your grass. Cutting wet grass any time of day is not only slippery, but there's more of a chance you'll get an uneven cut and the soggy clippings will clog your mower.
Clean up your mower after each use to help prevent any blockages within the blades or body.
Plan for Mowing Your Lawn
After you're fully prepared to start cutting, there are still a few things to keep in mind.
For most grass types, set your mower at the highest setting for your grass type and only cut the top 1/3 of the grass blades at any one time. The longer the grass blades, the deeper the roots, the healthier your grass will be since it can easily find water and nutrients in the soil. Cutting too short scalps the lawn and forces it to focus energy on regrowing its blades while letting its guard down when it comes to weeds. Taller blades shade the soil, helping prevent weed seeds from sprouting. Adjust the setting to a mid or lower range depending on the grass type.
Mow in a different pattern each time. Change it up to help prevent your grass from leaning in the direction you mow which may add ruts to the lawn.
Only mow when your lawn needs it. This is about having a plan, not a schedule. Go by grass height and season. Mow during the active growing season in the spring. Things may slow down in the heat of summer and before it goes into the dormant season. Plan accordingly.
If you've recently reseeded your lawn, wait until the new grass grows a few inches before trimming it. If you've laid new sod, wait a few weeks for it to settle roots into the soil. You can check its readiness by gently pulling up on the sod to check if it's taken root.
Leave the clippings on your lawn. They'll break down and return beneficial nutrients to the soil. Make sure the clippings are small enough so they won't smother the grass. If you prefer to bag them, at least add them to a compost pile.
Now that you have a plan for mowing your lawn, you're set to get your yard and garden ready for a spectacular spring. If you still have questions about the best way to mow your lawn, contact Cardinal Lawns. From identifying your grass to diagnosing any future lawn issues, we can help get your grass looking great.
---
Special Offer for New Customers
Two Free Lawn Care Treatments
Hurry! Offer Expires December 15, 2023