Five Lawn Mulching Tips
Posted
February 16, 2017
---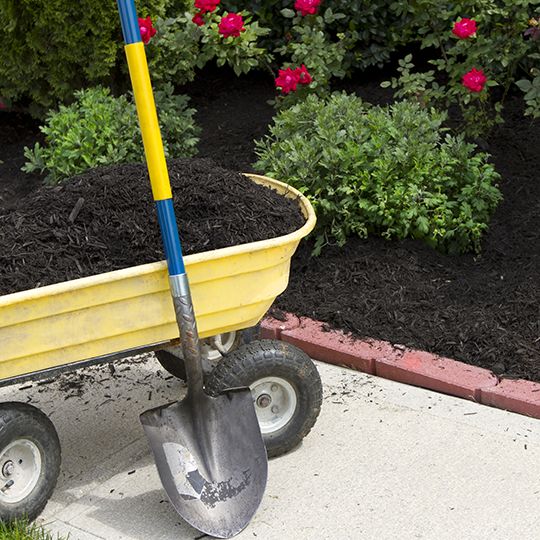 Mulching is a must for every yard. A properly applied layer of mulch provides a wealth of benefits to a landscape by suppressing weeds, enriching the soil, preventing moisture loss, regulating soil temperature, and more. Read on to learn five mulching tips that can help improve the health of your plants and soil.
1) Weed First
Mulch smothers weeds from growing by blocking their access to sunlight. Already existing weeds, however, can still grow without sun, so pull all weeds by the root in the area before applying mulch.
2) Winter Warning
Lawns often experience frost heaving in the winter. This is the process of the soil freezing and then thawing out, which causes a gradual expanding and contracting motion. This means that the soil swells and pushes out plants, exposing the roots to freezing temperatures. Mulching with evergreen boughs, chopped leaves, or straw can help keep your soil stay frozen until the final thaw at the beginning of spring.
3) The Rule of Trees
While gardens require the entire plant bed to be mulched, trees have different needs. An individual tree on your lawn should have a circle of mulch surrounding it. Start with a circle that measures 2′ in diameter and continue to add mulch as the tree grows, gradually increasing the size of the mulch circle. Make sure that the mulch does not touch the base of the tree trunk, though, as this traps moisture and invites disease and pests. The same goes for flower stems.
4) Depth Control
Generally speaking, the layer of mulch you apply should be about 2″ to 3″ thick. If your mulch is less than 2″ deep, it is less capable of retaining moisture. Any deeper than 3″ and the mulch will prevent plant roots from accessing sun, air, water, and other nutrients it needs. Too thick of a layer can also result in your plants taking root in the mulch instead of the soil.
5) Newsflash
Believe it or not, newspaper is an effective mulching material. It's great for smothering weeds by blocking the sunlight. It then decomposes into the soil (don't worry, it's non-toxic). Just cover a layer of newspaper with a more attractive organic mulch, like wood chips or bark, and enjoy your weed-free garden.
Need More Mulching Tips?
Contact your friendly neighborhood lawn professionals today. We're here to help you create and maintain a healthy lawn and garden. Call us today at 614-808-4446 to schedule a free estimate.
---
Special Offer for New Customers
Two Free Lawn Care Treatments
Hurry! Offer Expires September 30, 2023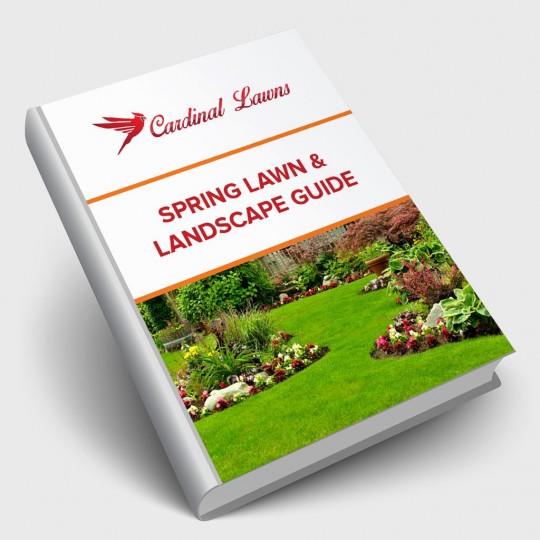 Download Your FREE Spring Lawn & Landscape Guide
Before your landscape begins to bloom this spring, take some time to perform basic inspection and maintenance on your lawn and garden. Save money and get a great looking lawn & landscape in the spring!