4 Tips for a Healthy Winter Lawn
Leading to a Healthy Spring Lawn
Posted
December 9, 2021
---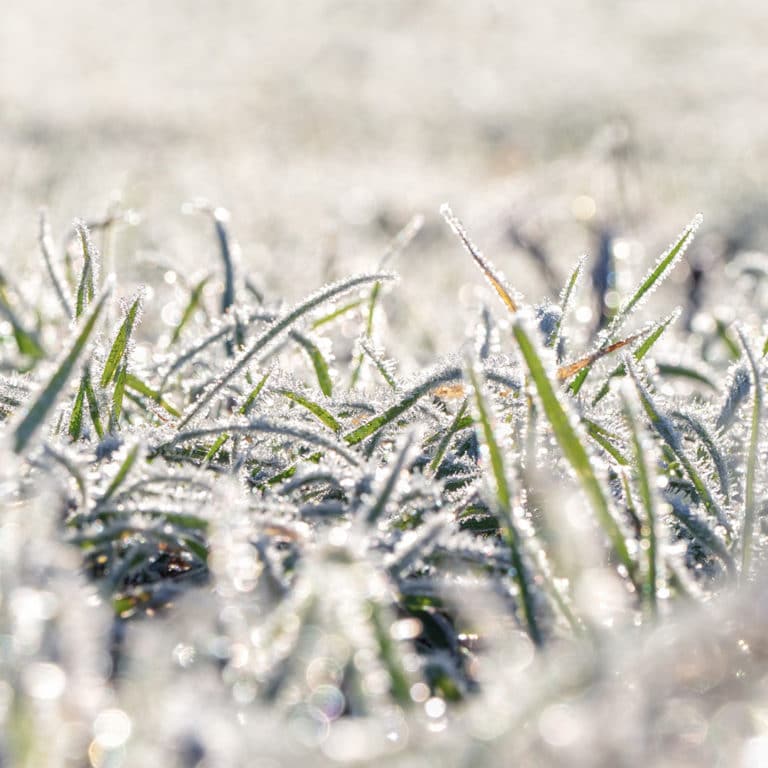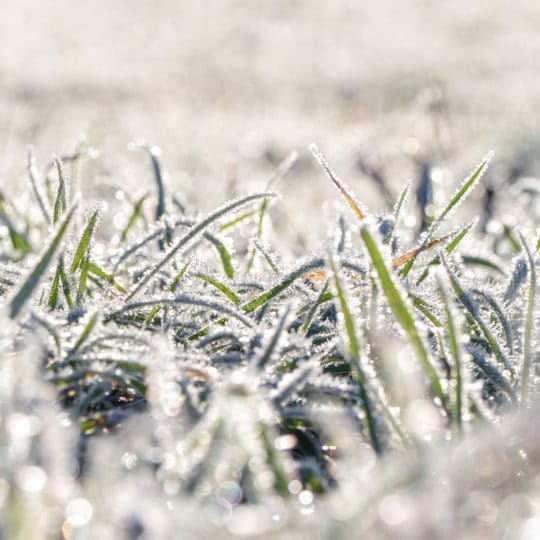 While the year may almost be over, yard maintenance is never done. It may slow down this season, but there are still things to do to help ensure your grass returns lush and green in the spring. Here are four tips for a healthy winter lawn that will lead to a healthy spring, summer, and fall lawn too.
Tips for a Healthy Winter Lawn
If you've already had the first frost of the season, chances are your grass is already dormant. However, that doesn't mean it should be ignored until spring. If you don't already have a winter lawn care plan in place, it's never too late to start. If you've already missed some of these milestones, it's good to keep in mind for next year.
Aerating is one of the best ways to refresh your lawn after a summer full of foot traffic. All of those backyard barbecues, running through the sprinkler, puppy play dates, and other warm-weather activities could have left your lawn run down (literally) and compacted. Aerating opens up the soil, letting it breathe again and making way for water and nutrients to reach the roots. You should aerate before the first frost so your lawn can take advantage of its new breathing room while the weather is still warm.
Right after you aerate, fill those holes with nutrient-rich fertilizer. Use a product that's meant to feed your lawn throughout the winter months. This is usually a slow-release formula the grass roots can rely on during the dormant season.
Even if you've missed the window for aerating and fertilizing, you can still help protect your lawn by keeping it clean. Keep the grass trimmed, the leaves raked, and any lawn ornaments stored for the season. Anything left on your lawn over the winter could contribute to damage or disease.
Also, try to keep your lawn free of foot traffic. Frosted grass is already in a weakened state. Don't make it worse by adding weight. If you have to walk on your grass this season, try an alternate route each time. Walking the same path is likely to kill the grass underneath.
Professional Winter Lawn Care
Most lawn care companies already have a winter plan in mind. They know when it's the best time to aerate, fertilize, water, and mow. Proper maintenance not only promotes healthy grass, but it helps prevent weeds, pests, and diseases. Contact Cardinal Lawns for more tips for a healthy winter lawn. Schedule some time this season to maintain your yard and get rewarded with lush grass and less work next season.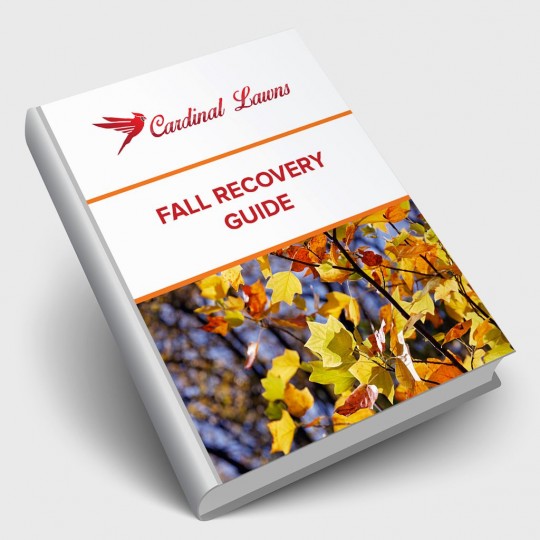 Download Your FREE Fall Recovery Guide
Summer's extreme conditions can take a toll on your grass and its health. Take some time to learn how to bring your lawn back to life. This handy guide teaches you what needs to be done for a full fall recovery.