Top Lawn Disease Prevention Tips
Maintaining Your Yard Year-Round
Posted
December 2, 2021
---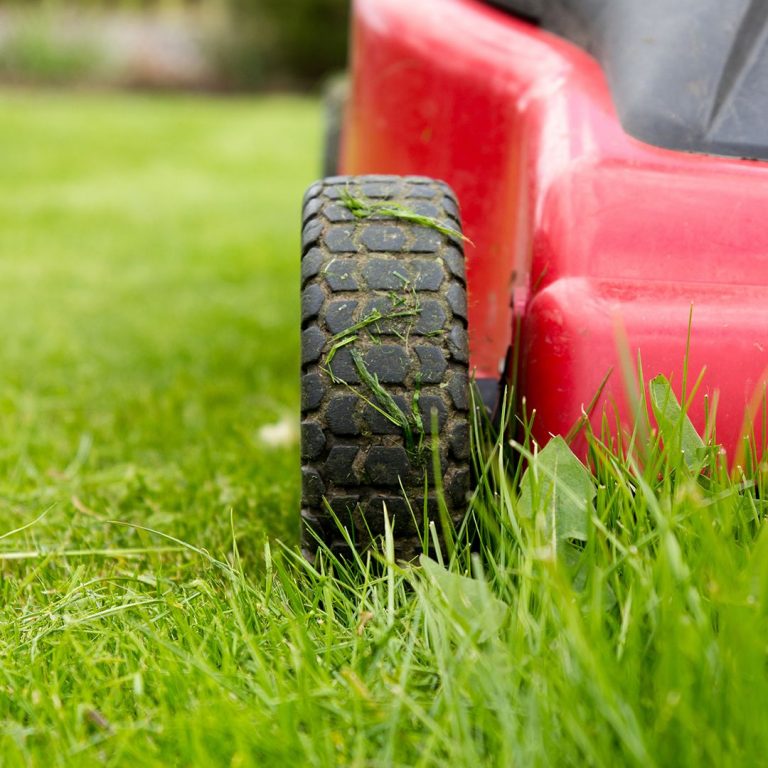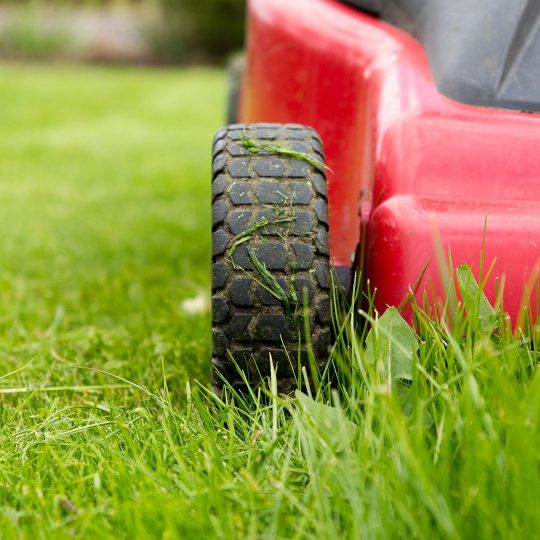 Looking for the best lawn disease prevention tip? Properly maintain your lawn. This may go without saying, but do you know exactly what your lawn needs to be maintained? Let's look at the three major factors in lawn health and determine what needs to be done this season to help protect your lawn from disease.
Lawn Disease Prevention
Regular lawn maintenance doesn't end when your grass stops growing. There are still ways to help keep your yard at its best, even during the dormant season. When done correctly, you have a better chance of helping prevent any lawn diseases, which not only saves your grass but saves you from having to treat and repair your yard.
Keep these guidelines in mind when you're making a maintenance schedule. This schedule will help you keep track of when to put certain preventative measures in place and what to look for next year.
Mowing. If you've been regularly mowing your grass at the right height, you're on the right track toward a healthy lawn. Cutting it too short will stress and weaken the grass, opening it up to disease. Not cutting it short enough is also not a great help. During the fall, a mower can also help turn fallen leaves on your grass into a healthy, natural fertilizer. Keep the clippings where they lay or store them in your compost pile for later.
Fertilizing. When grass doesn't get enough nutrients, its system weakens over time. Fertilizers help restore and retain nutrients in the soil, and special slow-release formulas make it easy to continue feeding your plants well after it's been applied. A strong, well-feed lawn has an easier time fending off disease, and it looks great too.
Watering. Pay special attention to how much water your lawn needs and how much you water it. Disease thrives on wet blades of grass. You can tell that soil needs water if it's dry for a few inches deep. When you water it, make sure you're only getting the ground, keep the leaves out of it. Water deeply, infrequently, and in the morning so it has all day to dry.
Disease Control
If you've exhausted all of your preventative measures and still see signs of lawn disease, there's another option. Apply a specially formulated fungicide that's made to prevent or control the type of lawn disease you're dealing with. Remember which product you used so that you can revisit later in the season as another line of defense.
You can also always contact the lawn care specialists at Cardinal Lawns for even more assistance. A team of knowledgeable professionals is the right reinforcements to help you prevent, identify, control, and treat all kinds of lawn diseases before they take over your yard.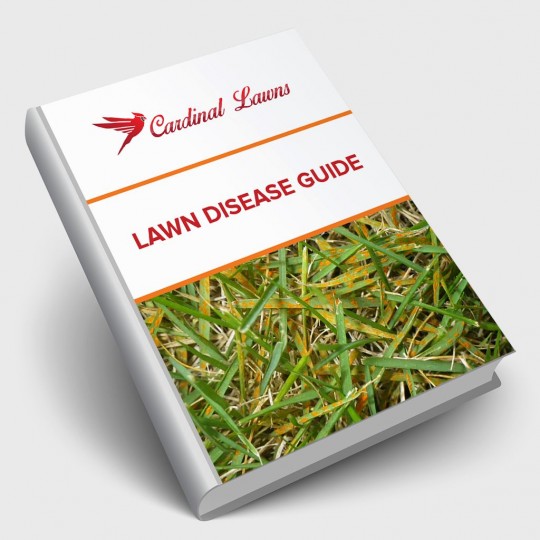 Download Your FREE Lawn Disease Guide
Even the most manicured landscapes are susceptible to lawn disease. Take some time to learn about identification and removal before one takes over your lawn. This handy guide teaches you how to spot common lawn diseases as well as how to properly treat them.