Preparing a Healthy Lawn for Winter
And Maintaining it all Season
Posted
December 3, 2020
---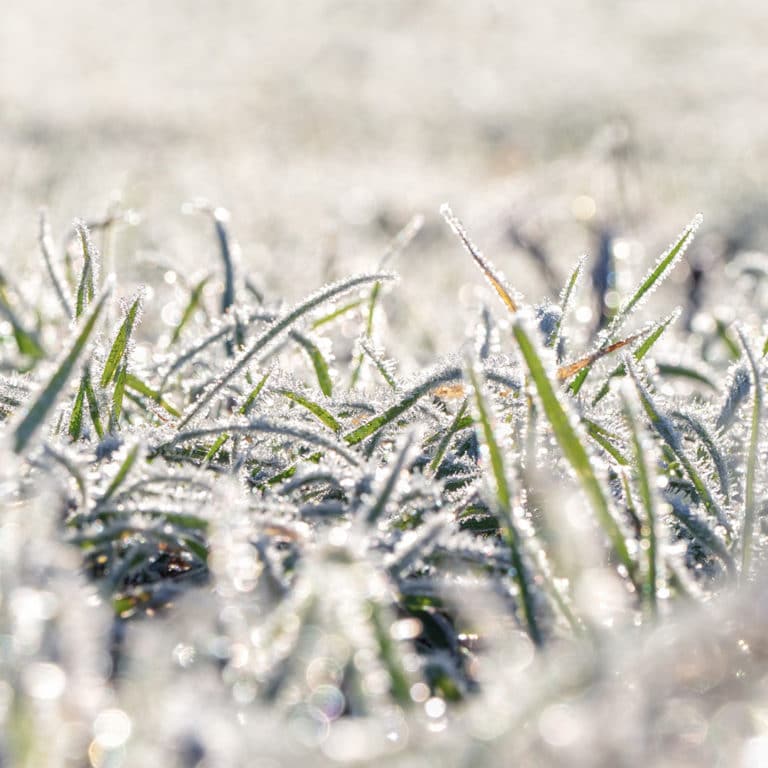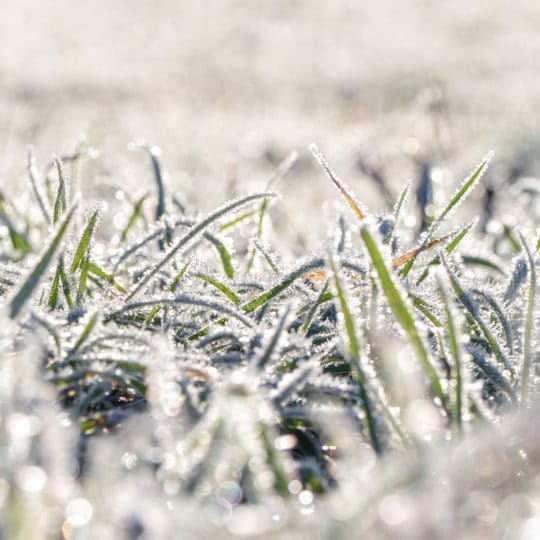 Before your lawn goes dormant for winter, make sure it's set up for a successful spring. Here are a few ways to help prepare and maintain a healthy winter lawn.
Prepare for a Healthy Winter Lawn
Depending on where you live and what type of grass you have, the methods of preparing your lawn for winter may vary, but they're all equally important. Cool-season grasses, like ryegrass, is typically added to the turf in southern areas. In the North, where it's too cold for any grass to grow, it's more of a waiting game until spring. Before the ground freezes, there are a few things you can do to help prepare your lawn for the cold.
Rake. Remove leaves, twigs, debris, and clumps of soil from your lawn so that it doesn't become a future home for fungus or pests looking to set up a warm winter camp.
Mow. Long blades of grass is also a breeding place for disease and pests. Careful not to cut it too short and stress it right before it sleeps.
Aerate. Your lush lawn may become compacted with all that outdoor traffic over the summer. Let it breathe by poking holes in the soil. This also helps water and fertilizer get to the roots where it's needed.
Fertilize. Add nutrients to help the roots grow strong enough to survive the season. Use only the recommended amount—too much will end up burning the grass.
Water. Everyone wants a drink before bed. Give your grass a good one, but do so in the morning so it has all day to dry.
Maintaining its Health all Season
Between freezing temperatures and blankets of snow, your lawn will be under a lot of pressure this winter. There are a few things to remember so you're not adding to the stress.
Keep off. Try not to make a heavily worn path across your grass. Not only does this cause compaction, but it will take longer to turn green in spring.
Watch the weather conditions. While dormant grass is used to the freeze/thaw cycles and harsh winter weather, it's a good idea to protect any low areas susceptible to pooling water.
Most lawns will bounce back after winter, but you can help make it easier by maintaining its health year-round. For more lawn tips and tricks, contact Cardinal Lawns.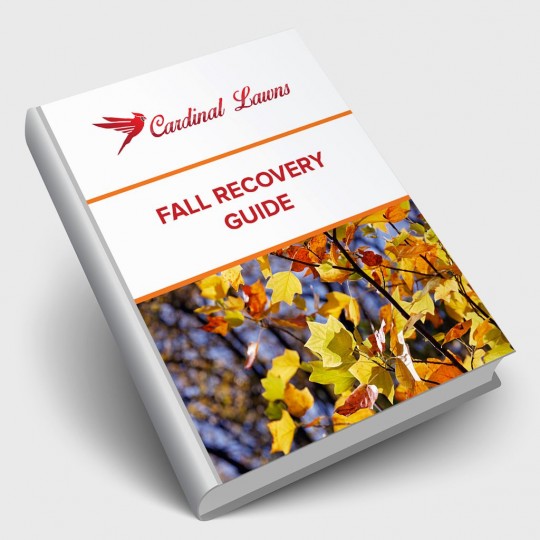 Download Your FREE Fall Recovery Guide
Summer's extreme conditions can take a toll on your grass and its health. Take some time to learn how to bring your lawn back to life. This handy guide teaches you what needs to be done for a full fall recovery.