Spring Lawn Care
Tips for Northern and Southern Lawns
Posted
March 1, 2019
---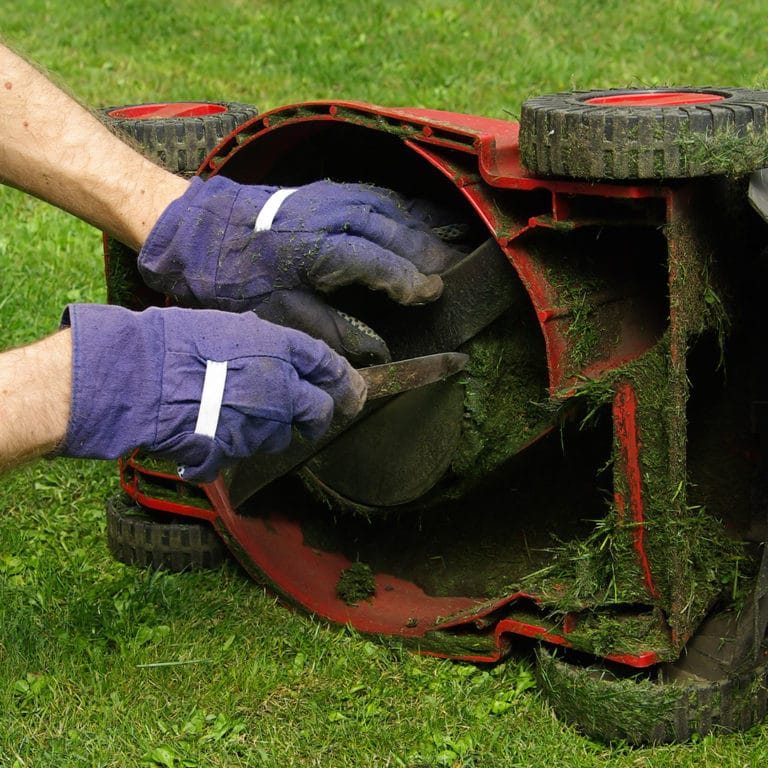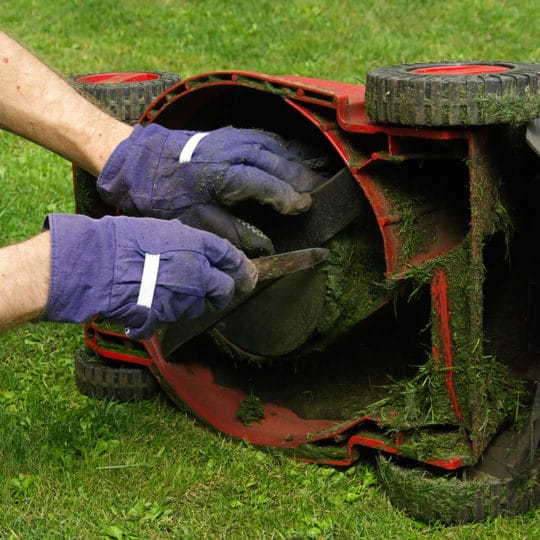 Even with snow on the ground and temps nowhere near warm, it's never too early to think about spring lawn care. Before you know it, the frost will thaw and tiny buds will be breaking ground. Make sure you're prepared for preparing your lawn to make it the best it can be in its peak season.
Early Spring Lawn Care
Even before all the snow melts, you can prep your tools to ensure they're in working order when the time comes to use them.
Sharpen blades. Pruning shears, lawn mowers, and other tools that require a sharp blade should be properly maintained so that they make clean cuts. This limits tears and snags in branches and stems that can open plants up to disease.
Maintain your mower. Change oil, air filter, and spark plugs. Remove any dirt and grass clippings. Fill the fuel tank. To make it easier to start, warm it up in the sun for an hour or two. Take your mower to a repair shop if needed. Try to get there in the fall or winter before the spring rush.
Remove lawn debris. Gather any twigs, branches, or leaves that have accumulated over winter. Add small, natural items to your compost pile and throw away any trash.
Edge beds. In early spring, soft soil makes edging beds easier. Using a sharp spade or half-moon edger, cut a two to three inch deep, V-shaped trench along beds to help keep grass out. Maintain this edge with a string trimmer throughout the season, recutting when needed.
Mulching. Wait until soil has thawed and warmed to refresh mulch. Add a two to three-inch layer around your plants to help prevent weeds.
Mow high. Early spring is when you should start mowing certain types of grasses. Adjust the mower to cut grass at the highest possible setting for your lawn's type. Tall grass has deeper roots and helps crowd out weeds. Most turf types can stand a three to four-inch blade height. Only remove one-third of the total grass blade length at a time.
Northern Lawn Care
Cool-season grasses in the Northern states have their own set of maintenance requirements.
Repair bare spots. Reseed and water areas daily for about a week or until grass reaches at least two inches.
Prevent weeds. Apply crabgrass and dandelion preventatives in early spring. Follow label directions, and only use if you don't plan on seeding the area.
Fertilize. Feed the grass around the time you mow it for the first time. This helps nourish plant roots.
Southern Lawn Care
Southern lawns have their own issues to keep in mind.
Feed the grass, not the weeds. Fertilize with a weed and feed product found at your local lawn and garden shop.
Put pests to rest. Now is also a good time to prevent some more common lawn pests, like fire ants. Be sure to read and follow the directions for any product you plan to use.
Mowing. Wait until late spring to reseed and mow Southern lawns.
Lawn Care Specialists
By properly preparing your lawn in early spring, you're setting it up for a healthy growing season. If you're unsure of the type of grass you have and the best way to care for it, contact the lawn care specialists at Cardinal Lawns for more tips.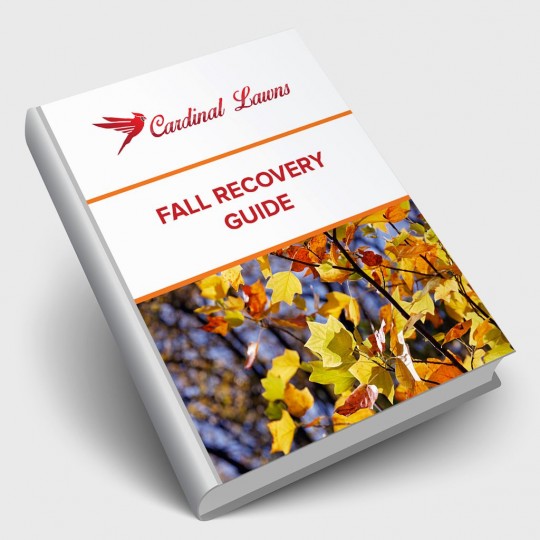 Download Your FREE Fall Recovery Guide
Summer's extreme conditions can take a toll on your grass and its health. Take some time to learn how to bring your lawn back to life. This handy guide teaches you what needs to be done for a full fall recovery.