Protecting Trees and Shrubs in Winter
Tips from Pruning to Covering
Posted
January 17, 2019
---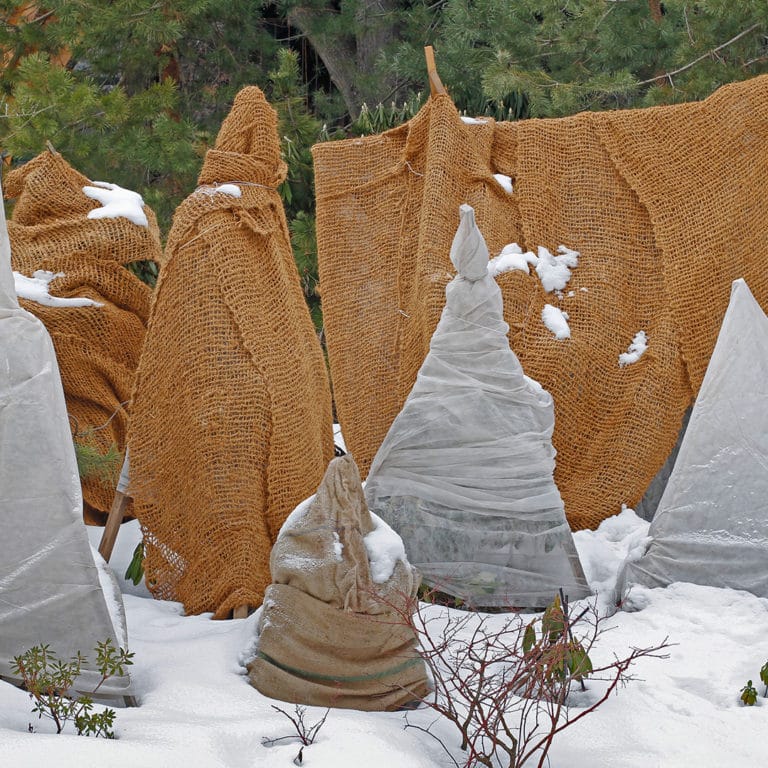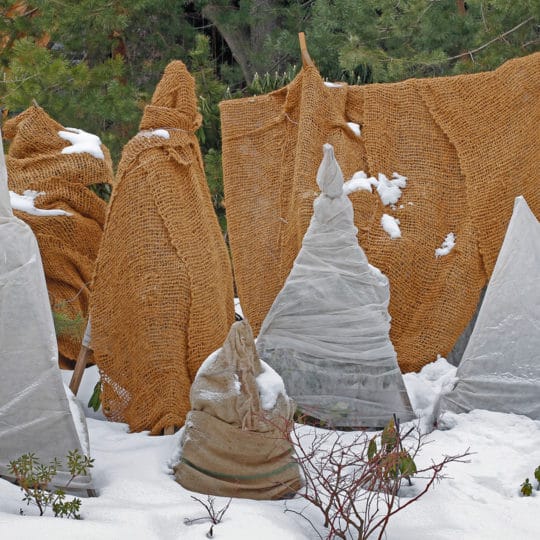 You protect yourself from harsh winter weather by bundling up in coats, hats, and scarves. So why not help protect your plants from the cold as well? From pruning to covering, there are several ways of protecting trees and shrubs in winter.
Winter Plant Woes
There are a number of potential hazards this season, including, but not limited to:
Early cold spells damage plants that haven't had a chance to harden for the season.
Dry winds and sun dry out or burn needles, foliage, and bark.
Frozen soil prevents water from reaching roots.
Midwinter thaws may trick plants into breaking dormancy too early, leaving new growth vulnerable in the next cold snap.
Hungry animals gnaw bark and twigs when food becomes scarce.
Preparing Plants for Winter
Strong, healthy plants are more likely to survive winter weather. A weaker plant that struggles through the growing season—due to insufficient water or nutrients, or damage from storms, insects, or disease—are more vulnerable. This means a winter-protection plan starts with year-round care.
Proper pruning throughout the year helps to keep the plant healthy. Also, the right water and fertilizer amount for your plants help to strengthen their immunity.
Wraps for Protecting Trees and Shrubs in Winter
There are many products on the market that help protect trees and shrubs from drying winds sunscald, salt, and animals. Look into some of the following, but keep in mind that not all plants should be covered, and covers should be removed at a certain time or other issues may arise.
Garden Cover. A breathable, non-woven polypropylene fabric that protects garden plants.
Shrub Covers. Like a jacket for your shrubs to help prevent winter damage.
Pop-Up Plant Protectors. These easy-to-use shields can be used on a variety of plants.
Zippered Tree Jacket. Zip up your tree trunks.
Cold frame. Place the frame over plants and gardens and let some light in with the screen top.
Professional Plant Protection
If you've tried insulating plants with mulch, water and prune properly, and have even used some of the covers mentioned above, but are still having winter problems, contact the specialists at Cardinal Lawns for more tips on protecting your plants.